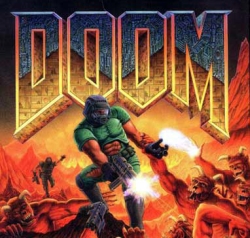 On this day twenty years ago, gamers everywhere felt a sense of Doom that they haven't been able to shake since. Doom may not have created the first person shooter genre, but it popularized it like no game had before. In fact, it made such an impression on gamers that other FPSs were known as "Doom clones" for years.
To mark this momentous occasion, John Carmack, one of the driving forces behind the creation of Doom at id Software, sat down with Wired's Chris Kohler to discuss the story behind one of his earliest accomplishments. The interview is certainly worth a read, and Carmack even gives readers an inside look at what went wrong with Doom 4 before his departure from id earlier this year:
"That's something I can't really go into much in detail. It's been hard—one of the things that was a little bit surprising that you might not think so from the outside, but deciding exactly what the essence of Doom is, with this 20-year history, is a heck of a lot harder than you might think. You get multiple Doom fans that have different views of what the core essence of it is, and there's been a design challenge through all of it."
If you're interested in the full story behind the making of Doom, I highly recommend checking out the book Masters of Doom: How Two Guys Created an Empire and Transformed Pop Culture by David Kushner. I also highly recommend playing some Doom today, and not just because its the 20th anniversary of its release. Everyday is a good day to play Doom.