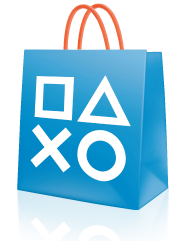 Another PlayStation 4 game is now available through the PlayStation Store as HumaNature Studios has released their side-scrolling, planet-hopping platformer Doki-Doki Universe for the next-generation system. Doki-Doki Universe is available in three different packages including a free Starter Pack, a $14.99 Full Game version, and a $24.99 Limited Edition. It's also Cross-Buy compatible with the PS3 and Vita, so every Sony fan will get a chance to play it if they want to.
Strength of the Sword 3, a beat 'em up for the PS3; Mahjong Royal Towers, a mahjong game for the Vita; and Sorcery Saga: Curse of the Great Curry God, a rogue-like for the Vita are also available as of today.
More details on all of these games can be found after the break and a full rundown of this week's new game add-ons can be found at the PlayStation Blog.
PS3 / PS4 / PS Vita Cross-Buy Games
Doki-Doki Universe ($14.99)
Embark on a journey with QT3 to discover humanity and engage with bizarre characters to learn more about them, and hopefully, learn more about yourself along the way.
PS3 Games
Strength of the Sword 3 ($4.99)
It's YOU vs THE GAME! No holds barred! No quarter given!
And in this game, as in real life, one thing is certain – YOU. WILL. FALL… AGAIN and AGAIN! But the measure of a person's Strength is not how many times he falls, but how many times he can Get Back Up!
PS Vita Games
Mahjong Royal Towers ($4.99)
Play Mahjong and experience royal generosity for yourself !
Complete over 100 unique levels in 6 locations, earning points and trophies. Climb the achievement ladder and the royal treasury will fling its doors open!
Sorcery Saga: Curse of the Great Curry God ($34.99)
Sorcery Saga: Curse of the Great Curry God is a curry-licious dungeon crawler RPG for the PlayStation Vita system! Play as Pupuru, a young, ambitious girl on a quest to obtain ingredients for the legendary curry to save her friend's restaurant. With the help of the moody creature Kuu and the noncommittal Puni, she'll have to defeat the host of weird, sometimes appetizing creatures that stand in her way! But beware, once you enter a dungeon, Pupuru will need all her skills to fight fore if she falls, her levels and items obtained will disappear! Get ready for a truly delectable storyline with a side of awesome, challenging gameplay!