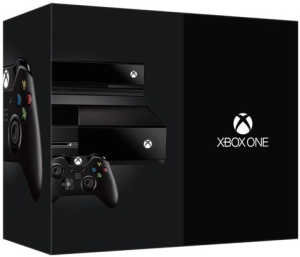 "Anything you can do, I can do better."
While I don't think Microsoft's Yusuf Mehdi is going to duet on that ditty with Sony's Andrew House anytime soon, their back-and-forth over next-generation sales figures continues today. In a post on Xbox Wire, Mehdi, the Xbox Division's Vice President of Marketing, has announced that Microsoft sold more than three million Xbox One consoles in 2013. The executive appears astounded by the system's sales success:
"It's been incredible to see Xbox One selling at a record-setting pace for Xbox, and we were honored to see Xbox One become the fastest-selling console in the U.S. during our launch month in November. Since our launch, demand for Xbox One has been strong, selling out throughout the holidays at most retailers worldwide. We are continuing to work hard to deliver additional consoles to retailers as fast as possible."
For comparison's sake, Sony announced that 2.1 million PS4 systems have been sold as of December 3.