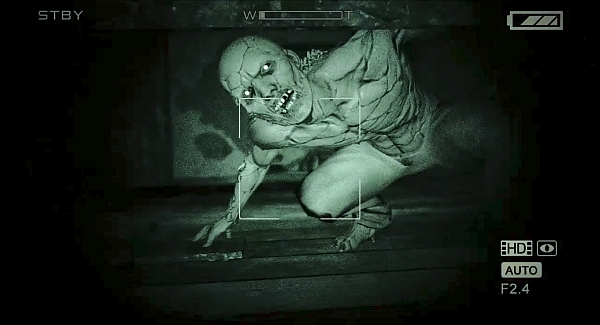 Outlast, Red Barrels' creepy asylum-set horror game from last year, will soon make the jump from the PC to the PS4. According to a post on the developer's Facebook page, Outlast is almost ready to be released and we can stop saying "soon" and start saying "sometime in February" instead:
Outlast will be free in February for all PlayStation Plus users (PS4 only). #OUTLAST #PS4 #PSPLUS
As you can see, after it's released, the game will also be included as one of the free downloads offered through PlayStation Plus. Regular pricing for players who don't subscribe to Plus wasn't announced.