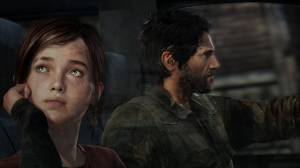 There's always something going on at Naughty Dog. Neil Druckmann, the writer and creative director of The Last of Us, told Eurogamer that the Dogs are considering a sequel to that game or creating a new property as their next project.
"We just wrapped up Left Behind, and Bruce Straley, the game director, and I have been doing this for over four years now. So it's just time for a break, and to recharge the batteries… We have started brainstorming some stuff. To be honest, some of them are sequel ideas, and some of them are brand new IP – we've spent the last few weeks brainstorming new IP. So we have to get some good steps and see… It's kind of like how we approached Left Behind. Can we tell people a story that's really worth telling, and that's not repeating itself? And if we can't, where can we get inspired – what is something that's really going to challenge us, and push storytelling in this medium forward?"
The Last of Us: Left Behind, which comes out next week, is the game's first – and the only – single-player DLC. This prequel will give us more insight into Ellie's past, focusing on a friendship she had before she met Joel.
I can't imagine a sequel to The Last of Us, but there have been plenty of times I couldn't imagine a sequel and I was blown away (Dead Space 2, anyone?). I'm looking forward to seeing what the Dogs have planned for us.