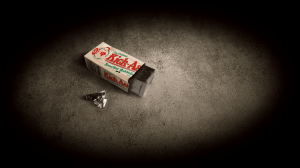 A new Duke Nukem might be coming our way, according to some rumors. DSO Gaming is speculating that the new game will be developed by Interceptor, a studio that had previously worked on a "free remake of Duke Nukem 3D that would be powered by Unreal Engine 3," which went from being on hold to not being released.
Frederik Schreiber, the CEO of Interceptor, had some very specific ideas in mind for Duke, including making him less silly and more of a serious badass. "Give us a Duke game without strippers, a great sinister villain than can break Duke (Think Bane from [The Dark Knight Rises]), a slightly older, and way more badass/gritty Duke, and a galactic plotline that can be taken seriously, and I'm Sold!"
The article ends with an update, seemingly confirming just what form the new Duke game will take: "This new Duke Nukem game will be called Duke Nukem: Mass Destruction and will be a top-down action RPG that will be powered by Unreal Engine. Thanks Mark!"
More details can be found in this image, which comes from a (now-offline) teaser site and gives plot details and states that the game will be available on PC and PS4. Hopefully this is not just an elaborate hoax – Duke fans don't need anymore disappointment.