Nintendo has released Mario Kart 8's second downloadable expansion during an interesting time for add-on content. Other publishers have been very welcoming to the new revenue stream, some perhaps overly so, but Nintendo has mostly shied away from creating additional content for their games. However, with Mario Kart 8 and the upcoming Xenoblade Chronicles X, the company seems to have found the perfect balance between releasing extra content that generates more revenue while offering value for money. The Animal Crossing X Mario Kart 8 DLC Pack is priced at $7.99, just like the earlier Zelda-themed expansion. However, players can pick up both packs for $11.99, which would add four additional Cups to the game, each with a mix of old favourites and new challenges. Players who buy both packs will receive 16 new tracks on top of the original 32, which is 50% more game for only a fifth of the price.
Not only that, they released it a month earlier than expected!
But this second DLC add-on brings something special with it, a free update that adds a 200cc Class to the game, which is a faster gameplay mode than the Mario Kart franchise has ever included previously. The new speed setting is a game changer, and the best part is that it is free to everyone, not just those who bought one or both DLC packs. But is this new, challenging speed setting perhaps a step too far in this fun-filled game?
Platforms: Wii U
Publisher: Nintendo
Developer: Nintendo
Genre: The Original Kart Racer… Now Mixed With Animal Crossing!
Release Date: April 23, 2015
ESRB Rating: Everyone
The new content is themed around the Animal Crossing series in the same way the first pack was marketed around The Legend of Zelda, bringing along with it characters, karts, and a track based around that game. In addition to the Villager and Isabelle, there is also a new Bowser variant, the skeletal Dry Bowser. This is on top of eight new colours for Yoshi and Shy Guy, plus a whole new range of cosplay outfits for your Mii characters, including Sonic, Mega Man, Wario, and Pikmin's Olimar.
Along with the self-titled Animal Crossing track comes the delightfully simple Baby Park from Mario Kart: Double Dash!! on the GameCube, and fan favourites Cheese Land and Ribbon Road from Mario Kart: Super Circuit on the Game Boy Advance. The latter is chock-full of Easter eggs, as players drive through the Toy Story-esque track littered with toy karts and giant yarn Yoshis. There are also new tracks like Wild Woods and Super Bell Subway, on top of yet another track from the futuristic racing series F-Zero. I really hope that Nintendo is doing this to gauge interest in another F-Zero game, rather than just teasing fans who have been left feeling empty since the GameCube's amazing F-Zero GX.
But I digress. Players can certainly feel the speed of F-Zero with the new 200cc Class, and make no mistake, it is a game changer. Players suddenly have to figure out where the brake button is located, and it challenges the preconception that Mario Kart is a cutesy racer. Suddenly those kart and wheel options seem more important, as does your choice of character. After having been rescued by Lakitu over a dozen times in my first attempt at the new speed, I forced myself to slow down, use the brake, and choose slower karts and heavier characters like Bowser. The results were mixed, but it only proves that there is a lot of life and challenge left in this game, and the completionist in me will conquer these new limits, red shells be damned.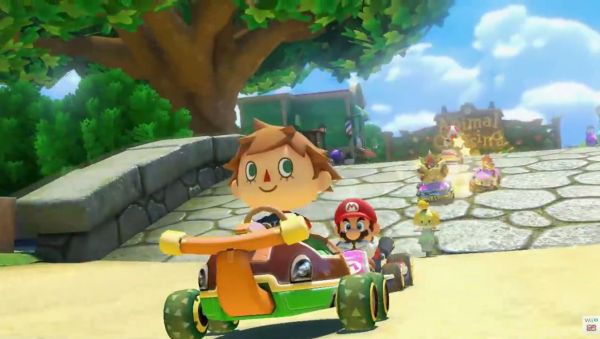 Players may wish to choose a slower speed to enjoy some of the tiny details and in-jokes that litter the game. If you play the Animal Crossing track during different seasons (or change the calendar on the Wii U), K.K. Slider can be found playing different songs at different parts of the game's track. There is also a great blink-and-you'll-miss-it graffiti mural in Super Bell Subway that pays homage to the underground World 1-2 from the original Super Mario Bros.
With Mario Kart 8's first pair of downloadable add-ons now available, Nintendo has set a benchmark for what DLC should achieve. It allows the developers to keep the game alive, without costing players too much, or making them feel that this content was held back from the game's initial launch. Will Nintendo keep Mario Kart 8 alive with more downloadable expansions? That remains to be seen. Certainly they have more properties to mine, but for the moment, the new content (and the 200cc Class update) has re-energised a game that was already still going a year after its launch. How many other games with season passes can say that?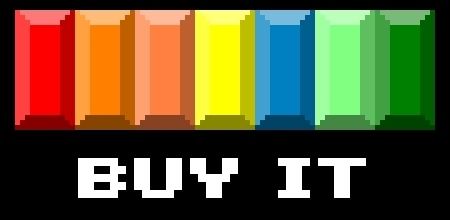 Review Disclosure: A retail copy of Mario Kart 8: Animal Crossing X Mario Kart 8 DLC Pack was purchased by Warp Zoned for the purposes of this review.