Microsoft's Phil Spencer wants to see more Xbox 360 games on Xbox One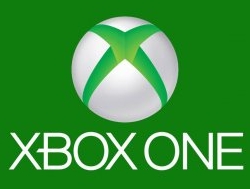 Microsoft, Sony, and Nintendo have all slipped down the "Definitive Edition" alley a time or two and brought some of their past blockbusters to their current consoles. And with Gears of War: Ultimate Edition unofficially on tap for release later this year, the consolemaker likely plans to continue to pump out enhanced remakes for the foreseeable future.
But if it were up to Phil Spencer, the head Microsoft's Xbox Division, "lots" of Xbox 360 games would make the jump to the Xbox One:
@Jonny_Athan Lots of 360 games I'd like to bring to XB1, only so much time and want to focus on making new games. Not easy tradeoffs.

— Phil Spencer (@XboxP3) May 19, 2015
Spencer obviously wants to bring a wide variety of new games to the Xbox One, but his support could mean more Xbox 360-to-Xbox One remakes are in the works. Personally, I agree with the executive, and anything a publisher does to make games available to as many people as possible is a good thing.
It's Dangerous To Go Alone! Read This.
A Commenter Is You!