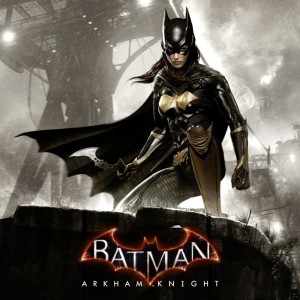 Earlier this week, WB Games announced a Season Pass for Batman: Arkham Knight, but failed to reveal what sorts of content the DLC subscription would contain. This weekend, the publisher decided to rectify that mistake by sharing more details of the Season Pass with the public (via their Official Forum).
The biggest piece of content in the Season Pass is definitely "Batgirl: A Matter of Family," a story expansion that will allow players to play as Batgirl for the first time. The prequel story will serve as the first of three story expansions, along with the previously mentioned Batmobile Skins, Character Skins, and Challenge Maps. Here's what else you'll find in the Batman: Arkham Knight Season Pass:
Batgirl: A Matter of Family – An all new prequel story expansion in an entirely new location where you play as Batgirl for the very first time in the Arkham series – check out the first render of Batgirl.

The Season of Infamy – Play as Batman in all new story missions featuring legendary supervillains invading Gotham City, with new story arcs, missions and gameplay features.

Gotham City Stories – Play as Batman's key allies in narrative missions extending their storylines, from both before and after the events in Batman: Arkham Knight.

Legendary Batmobiles With Themed Tracks – Drive the most iconic Batmobiles from Batman's 75-year history, on custom-built race tracks, each themed to that Batmobile's specific era. Every Batmobile will be drivable across every race track.

Crimefighter Challenge Maps – Engage in a series of new challenge maps utilizing the unique play styles of Batman and his allies.

Character Skins – A variety of skins from across the eras for Batman, Robin, Nightwing, and Catwoman.
Batman: Arkham Knight will be released for the PC, PS4, and Xbox One on June 23. The Season Pass, which has been priced at $39.99, is available to pre-order now.