Xbox One will get Xbox 360 backwards compatibility update this Fall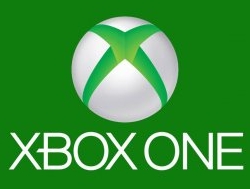 Do you miss your old Xbox 360 games now that you've upgraded to the Xbox One? Well then, I've got some good news for you! Microsoft will begin offering backwards compatibility for select Xbox 360 (and Xbox Live Arcade) games this Fall. But how will it work? Glad you asked…
Players won't have to pay anything for the privilege as backwards compatibility will be included as part of a free update to the Xbox One. However, Microsoft has to have permission from the original publisher to enable backwards compatibility. As such, only 100 Xbox 360 games will work when backwards compatibility goes live this Fall. Once backwards compatibility is enabled for a game, players will have the option to use them with all the Xbox One's new features, including in-game screenshots, Twitch broadcasting, and the GameDVR.
If you're part of the Xbox Preview program, you'll be able to test out Xbox 360 backwards compatibility starting today with a limited number of titles. Microsoft plans to add more games to the list all the time and the consolemaker is even accepting suggestions through the Xbox Feedback forum.
It's Dangerous To Go Alone! Read This.
A Commenter Is You!