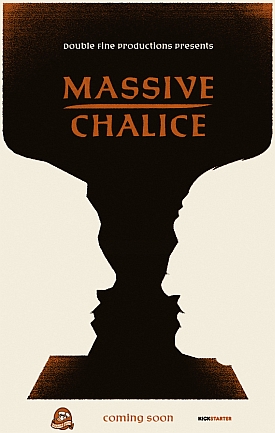 Microsoft has announced that Double Fine's Massive Chalice is now available to download for the Xbox One through the Xbox Games Store. If you're wondering why Massive Chalice would be released on a Monday, it's because the game will also be available as a free download all this month through Microsoft's Games With Gold promotion. If you're not an Xbox Live Gold subscriber, Massive Chalice can be purchased for $19.99.
A war lasting multiple centuries hangs over Massive Chalice like a shroud. As the "Immortal Ruler of the Nation," players will arrange marriages to create heirs who will have to fight an enemy known only as "The Cadence."
More details about this rather insane-sounding tactical strategy RPG can be found after the break.
Xbox One Games

Massive Chalice ($19.99)
Massive Chalice is a tactical strategy game set on an epic timeline from Double Fine Productions. As the Immortal Ruler of the Nation, you'll take command of its heroes, forge marriages to strengthen your Bloodlines, and battle a mysterious enemy known as the Cadence in a war lasting hundreds of years.