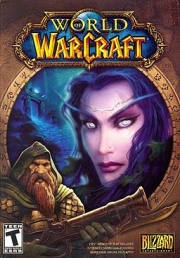 Blizzard has announced they will reveal the sixth expansion to World of Warcraft at this year's Gamescom expo.
According to a post on Battle.net, the expansion will makes it worldwide debut as part of a presentation will take place on Thursday, August 6 at 12:00 PM (Eastern Time). If you're not going to be in Cologne, Germany next week for the expo, don't worry, Blizzard plans to livestream the entire event at BlizzGC.com.
Blizzard will host a second presentation during Gamescom on Sunday, August 9 at 11:00 AM (Eastern Time). This "World of Warcraft developer chat" will reveal more information about the MMO's next expansion.
If you do find yourself in Cologne, Germany next week, Blizzard will have a booth at Gamescom in Hall 7.1 and they're encouraging all their fans to stop by.