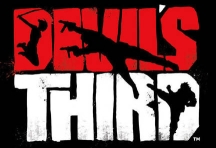 The rumor mill went into overdrive last week, with multiple people saying that Nintendo had relinquished the publishing rights to Devil's Third. Originally announced by THQ in 2010, the "hack and slash" game was re-announced by Nintendo last year.
Writing on Twitter over the weekend, the consolemaker put all the rumors to rest and confirmed they still plan to publish the Wii U game in North America:
We know you are eager to hear more about Devil's Third. We are excited to bring the game to Wii U and will have more to share soon.

— Nintendo of America (@NintendoAmerica) July 11, 2015
Devil's Third, which is in development at Valhalla Game Studios under the supervision of Tomonobu Itagaki, is currently scheduled to be released in Japan and the UK this August.