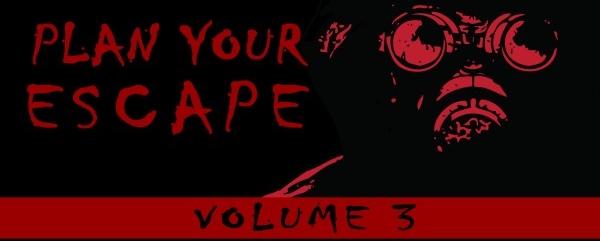 Chunsoft's Zero Escape: Nine Hours, Nine Persons, Nine Doors and Zero Escape: Virtue's Last Reward are cult favorites among the handheld gaming crowd, but they never really caught on among the general public. However, that hasn't stopped publisher Aksys Games from giving the green light to Zero Escape Volume 3, which was announced during this weekend's Anime Expo in Los Angeles.
In development for the 3DS and Vita, Zero Escape Volume 3 will include multiple endings to a story that will be told through Japanese and English audio. This story will conclude the trilogy that began with Nine Hours, Nine Persons, Nine Doors and Virtue's Last Reward, so expect to see many familiar faces and many deadly puzzles:
Many government organizations have dismissed our urgent warnings regarding the upcoming game event called Zero Time Dilemma. Recent intelligence has escalated our plans and we have come to the decision to contact gamers about the dangers directly. Our ultimate goal has always been to protect the public from the horrific consequences we have foreseen, but it appears our mission to prevent it from occurring may have failed. It is imperative that you make every effort to prepare yourselves for the oncoming deadly game, so that you may survive the coming apocalypse.

We at Crash Keys beg for your assistance in notifying everyone you can so that no one is left in the dark about this dangerous game. The world will end up in a tumultuous uproar, and ultimate consequences will be unavoidable unless word gets out. Use all the time available to you before the summer of next year to contact your loved ones and prepare; our intelligence hasn't been able to focus in on an exact date at this time. Do not fear – we are here to protect you and prepare you to our utmost ability so that you may survive. You will survive. We will use all channels available to contact you with updates as soon as we uncover them. You must be ready.
Zero Escape Volume 3 is scheduled for a Summer 2016 release with direction by Kotaro Uchikoshi.