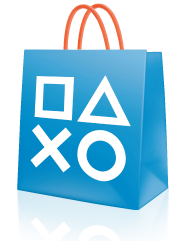 Just a handful of new games were added to the PlayStation Store this week, and it's just as well, because a flurry of Gamescom announcements will suck up all the digital ink anyway.
The biggest game added in this week's Store update is the latest PSN Play selection, Galak-Z: The Dimensional. A "tough" and "tactical" side-scrolling shooter with an anime twist for the PS4, Galak-Z also throws in some roguelike elements and a few mechs for good measure.
The rest of this week's new releases, all of which are available for the PS4, include a healthy mix of unique titles:
Yu-Gi-Oh! Legacy of the Duelist, the latest CCG from Konami based on the popular Yu-Gi-Oh! anime.
Submerged, a third-person exploration game that takes place within a mysterious sunken city.
The Castle Game, a medieval tower defense game.
AeternoBlade, a side-scrolling action RPG that was originally released for the 3DS and Vita.
Boggle, the classic word game… now with a bunch of new modes.
Trans-Galactic Tournament, a "fast-and-furious" overhead multiplayer battler.
More information on all of these games can be found after the break. And a complete rundown of this week's new game add-ons and discounts can be found at the PlayStation Blog.
PS4 Games

Galak-Z: The Dimensional ($19.99)
80s spaceship anime and arcade-gaming meld with ultra-modern physics and A.I. in a skill-demanding, procedurally-generated rogue-lite adventure! Be the hero in a world that oozes classic Saturday morning anime but plays like a tough, modern, tactical shooter. Try to survive the hostile environments of deep space, battling warring factions full of unique and cunning enemies. Unlock ever more powerful upgrades as you learn the secret of the Galak-Z, and die and die again as you valiantly struggle to become the ultimate pilot – finally good enough to beat what Galak-Z throws at you!

Submerged ($19.99)
Submerged is a third-person combat-free game in which you explore a mysterious flooded city and discover the beauty of desolation in vast outdoor environments. You take on the role of Miku, a young girl who has brought her wounded brother to the city in their small fishing boat. Navigate the flooded city streets by boat, scale the drowned buildings, and use your telescope to scour the city for the supplies needed to save your dying sibling. As you explore the city at your own pace, you encounter the habitat that flourishes in this colorful place and discover hidden objects that piece together the story of a broken world and a broken family.

The Castle Game ($14.99)
Build your own Castle and defend the Kingdom in this medieval fantasy 3D tower defense game. Create impenetrable fortresses and elaborate mazes, and defend them with hidden traps, brave knights, sharp-eyed archers, long-ranged catapults, clever engineers, and more! Featuring an intuitive control scheme designed specifically for the PlayStation 4 system.

AeternoBlade ($14.99)
In the region of Awelsia, vengeful Freyja travels with an unknown weapon called AeternoBlade. Freyja looks to take revenge on Beladim, the Lord of the Mist who destroyed her village, Ridgerode, and killed her tribe. Her vengeance is helped by Vernia, who has as much merit as Beladim. Vernia taught Freya about the abilities of AeternoBlade. Freya has to venture into many different world dimensions to discover how to annihilate Beladim.

Boggle ($9.99)
New rules and modifiers will change the way you play Boggle! Bonus Dice allows you to score bigger points with multipliers, but be quick because they won't stay in the same place for long. Time Attack lets you race against the clock! Add more time by adding more words. Word Find gives you words to search for, all you have to do is find them. Banned Letter makes random letters unusable for brief periods of time, and watch out the for the bomb in Minefield which re-rolls all adjacent dice when it explodes!

Trans-Galactic Tournament (Free)
Trans-Galactic Tournament (TGT) is a fast-and-furious multiplayer battler that combines action, skill and strategy for all out, player-blasting mayhem. Inside the arena, the weirdest, wildest fighters in the universe do battle in three unique 4v4 game modes. New players can jump right in with the easy-to-learn combat system, while veterans can tweak skill trees, change weapons and customize their champions to create their own way to play.

Yu-Gi-Oh! Legacy of the Duelist ($19.99)
Relive past Dueling glory against Yu-Gi-Oh! characters from the past and present! Compete against other players online with your custom deck, then challenge them in Battle Pack Draft and Sealed Play!