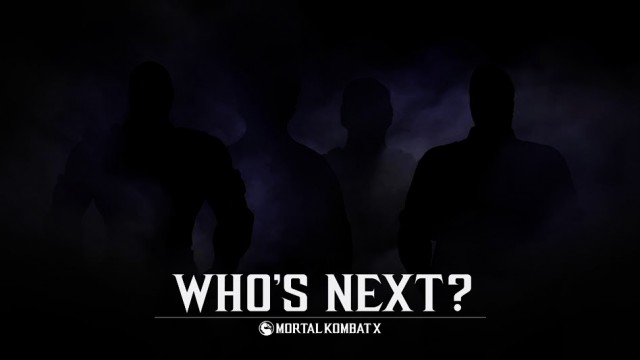 Creative Director Ed Boon, and the rest of NetherRealm Studios, have been teasing a second Kombat Pack of downloadable characters for a while now. And after filling our Summer with Jason Voorhees, Tanya, The Predator, and Tremor, they're finally making good on their promise.
Officially announced today, though still shrouded in shadow, the second Kombat Pack will include four new characters, a number of new costumes for existing characters, and a new Arena. The content will be released in the first half of 2016, though publisher WB Games didn't say if it would appear all at once or over the course of a few months. We've got plenty of time to play "Guess the Silhouette" thanks to the teaser image above, but the one on the left is clearly a ninja (Rain? Smoke?) and I'd wager my soul that the one on the right is Baraka.
Mortal Kombat X was released for the PC, PS4, and Xbox One back in April. Believe it or not, it's currently the best-selling game of the year, and I'm pretty sure that WB Games is assuming some new blood will keep it selling right into 2016.