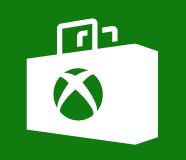 Another trio of new games were added to the Xbox Games Store for the Xbox One today. Ready? Because here we go…
Rugby League Live 3 is another rugby sim for the Xbox One. This one's developed by Big Ant Studios and includes more than 100 teams from Rugby League competitions around the world .
Draw A Stickman: Epic is a "cartoon RPG" for the Xbox One that asks players to sketch out a solution to save their stickman buddy from a villain named Zarp.
Finally, Leo's Fortune is a platformer "where you hunt down the cunning and mysterious thief that stole your gold."
More information on all of these games can be found after the break.
Xbox One Games

Rugby League Live 3 ($59.99)
Rugby League Live 3 features a number of different game modes, including a career mode, custom matches and online games. There is also a Fanhub program in which a user can create and edit teams, players and competitions. Includes over 100 teams from Rugby League competitions around the world including the NRL, Super League, Holden Cup, and many more.

Draw A Stickman: Epic ($7.99)
Animate your own hero with the award-winning Draw A Stickman: Epic, now available on Xbox One! Your favorite stickman buddy was kidnapped by the evil Zarp and it's up to you to save him. Hop into the adventure book to sketch your way past swarms of killer bees, enemy dragons, and an attacking troll. In this uniquely-crafted, cartoon RPG, you become the artist and create your very own stickman hero!

Leo's Fortune ($6.99)
Leo's Fortune is a platform adventure game where you hunt down the cunning and mysterious thief that stole your gold. Beautifully hand-crafted levels bring the story of Leo to life in this epic adventure. Survive vicious traps and solve physics-based puzzles through 24 levels of treacherous adventure. Follow the trail of gold and uncover the truth behind Leo's stolen fortune.