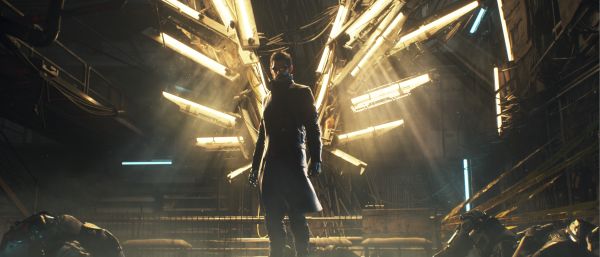 Remember that rather baffling "Augment Your Pre-Order" program that Square Enix announced for Deus Ex: Mankind Divided a month ago? Well, you can forget it now. The publisher has seen the error of their ways and canceled the whole thing.
In addition to a wide variety of in-game items, Square Enix also offered to release the game four days early if enough players pledged to pre-order the game. With the cancellation of the "Augment Your Pre-Order" program, this offer is now off the table too. In an attempt to apologize for their blunder, Square Enix has decided to give all the "Day One" content to anyone who pre-orders the game. Writing on the official Deus Ex website, a spokesman for Eidos Montreal described the reason behind this decision:
We quickly noticed that this approach created even more frustration than before, resulting in a resounding amount of negative feedback.

We've spent a lot of time reading through all of your comments, working to understand how we can try to make things right for you.After much thought and reflection, we decided to close down the program and make of the incentive content available to anyone who pre-orders Deus Ex: Mandkind Divided or purchases a Day 1 Edition of the game. Additionally, the release date will no longer be changed in accordance with pre-order numbers, and everyone will gain access to the game on February 23, 2016.
But don't forget, a Collector's Edition featuring a 48-page Titan Art Book, a nine-inch Adam Jensen figurine, and a limited edition Steelbook case is still available for pre-order. Sadly, we're not getting that for free.