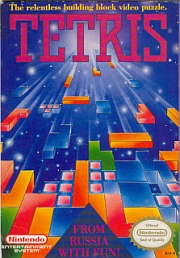 Alexey Pajitnov's creation of Tetris is going to get the Social Network treatment courtesy of Brett Ratner's RatPac Entertainment.
According to Tracking Board, the film will portray Pajitnov's early days at the Soviet Academy of Sciences and his programming work with Dmitry Pavlovsky and Vadim Gerasimov. The film will also focus on the court case that eventually awarded a publishing license for the game to Nintendo. The Tracking Board article even hints at the possibility of some international intrigue as the court case is said to have "threatened to destabilize relationships between governments."
RatPac Entertainment is currently seeking a screenwriter for the film.