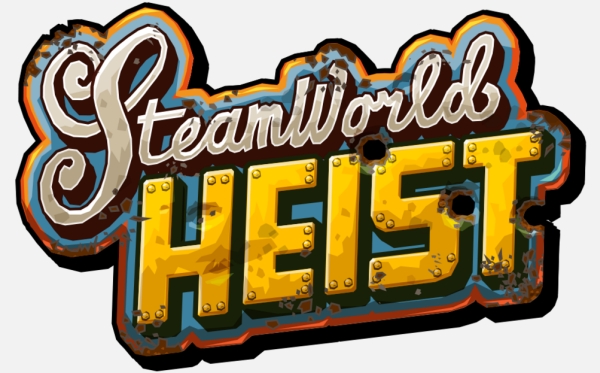 While Microsoft and Sony have been ramping down their digital releases over the last few weeks, Nintendo is going all out with this week's Nintendo Download. Ready… Set… Go…
FAST Racing Neo (Wii U) is Shin'en Multimedia's homage to the futuristic racing found in Nintendo's famed F-Zero franchise. Players will be able to tear through 16 tracks at 60 frames per second in three "high-octane competitions."
SteamWorld Heist (3DS) is a side-scrolling strategy game from Image & Form starring the adventurous race of robots from their well-liked SteamWorld Dig.
Terraria (3DS) is Re-Logic's famed exploration/building game, available for the 3DS for the first time.
Devil's Third (Wii U) is an action game from Tomonobu Itagaki that stars Ivan, "a brutal ex-mercenary" who specializes in "an east-meets-west blend of ninja-style melee combat and modern gunplay."
More information about all of these games (and a few other new releases) can be found after the break.
Wii U eShop

FAST Racing Neo – Available exclusively in the Nintendo eShop on Wii U, FAST Racing Neo lets you jump into the driver's seat of anti-gravity vehicles and put them through their paces in high-octane competitions at 60 frames per second. Try to become a legend by besting all three of the leagues, each of which ramps up the competition … and the speed! Tear through 16 winding, twisting tracks that showcase stunning locales and realistic weather conditions.

Devil's Third – From famed Ninja Gaiden designer Tomonobu Itagaki comes an east-meets-west blend of ninja-style melee combat and modern gunplay oozing with savage action. Wage fierce fortress combat in a unique, clan-based online multiplayer mode. Or go it alone as Ivan, a brutal ex-mercenary, and survive his all-out war of vengeance… for a guitar.

Medabots: Metabee / Medabots: Rokusho – Kids everywhere are losing their prized Medabot Medals and Medaparts to a diabolical team of warped Medamaniacs. Join Ikki and his friends as they track down the source of the trouble and beat the Rubberobos at their own game. Completely customize your Medabots from tons of different Medaparts to prepare for intense Robattles.

Jones On Fire – Become Emma Jones, firefighter extra-ordinaire, tough cookie and kitten lover in this frenetic, side-scrolling game!

Dinox – In Dinox, you'll test your knowledge about the dinosaurs in a very addictive way. With high quality movie fragments that look like the Dinosaurs are right in front of you, Dinox will show you everything about the dinosaur era. But that's not all; your score will be posted on the ranking board so you can challenge your family and friends to beat your score. This of course, will be impossible without knowledge of the dinosaurs!

Sketch Wars – Sketch Wars is a one-to-five round game where up to five players (four Wii Remotes and one Wii U GamePad) can play. The player with the Wii U GamePad is the designated artist and the others with the Wii Remotes must buzz in and select from a list of words what it the artist has drawn.

3DS eShop

SteamWorld Heist – From the makers of SteamWorld Dig, SteamWorld Heist is a space adventure with turn-based tactical shootouts, in which you aim in real time and perform awesome bullet-bouncing trick shots.

Terraria – Experience the infinite possibilities of Terraria with the most intuitive interface imaginable. Reach directly into the world of Terraria using the touchscreen interface of the Nintendo 3DS system. Share the adventure with up to four friends via Local Play, teaming up to battle monstrous bosses or build amazing super-structures. Hundreds of hours of entertainment await in Terraria, where the only limit is your imagination.

Radiohammer – Rock the beat with Radiohammer in this rhythm action romp developed by Arc System Works and Vinyl Lab! Play as the world's most famous super DJs and protect the peace with the power of love and music! Drop the beat on the bad guys as you shuck and jive your way through hordes of the morally maligned! Time your strikes to make the world a safer, funkier place with your superior sonic skills and impeccable rhythm. Take down massive villains and fend off furious flashers with groovy tunes and masterful mixes.

Petit Novel: Harvest December – Petit Novel: Harvest December is a collection of 13 stories set in the small, snowy town of Tagami. Follow Masaki Konno, a teenager prone to falling into sticky situations through his last year of high school. Each month is a new story that connects and leads up to the final installment, "Perfect December." Sometimes heartwarming, sometimes violent, sometimes comical, often mystical – for Tagami is known to be a land where a god resides…

Rytmik Ultimate – Rytmik is a powerful pocket music station allowing you not only to play with samples and musical instruments but also to mix them together, shape them and create music clips or tracks for your Friday night setlist. Thanks to new features, Rytmik Ultimate takes music creation to a whole new level.