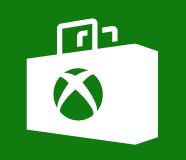 Today's additions to the Xbox Games Store are a science-fictiony bunch, so let's fire up the warp drive and have a look:
6180: The Moon (Xbox One) is a minimalist platformer that links the top and bottom of the screen so the ceiling is also the floor and the floor is also the ceiling.
Starpoint Gemini 2 (Xbox One) is a tactical space combat simulator that includes more than 50 factions and a galaxyful of adventure.
Line of Defense Tactics (Xbox One) is a top-down shooter where players control a team of Galactic Command marines on a variety of interstellar missions.
More information on all of these titles can be found after the break.
Xbox One Games

6180: The Moon ($3.99)
6180: The Moon is a platformer game with a unique mechanic. It offers a fresh, unseen game play style by connecting the top and bottom of the screen. In addition to the unique gameplay, 6180: The Moon delivers a unique storyline. The Sun has gone. The Moon sets off on a journey to find the Sun. Along the journey will be hazardous courses and deep realizations.

Starpoint Gemini 2 ($34.99)
Captain your own spaceship and roam the galaxy in 3D in this tactical space simulator with tons of RPG depth. Features a complex, but easy-to-use RPG system, now coupled with dynamic real-time 3D combat and 50 diverse factions ranging from states and companies to outlaws, locked in a power struggle, with over 100 commodities to trade or plunder.

Line of Defense Tactics ($19.99)
Line of Defense Tactics is a top-down combat shooter in which you command a team of four Galactic Command marines in a 16 mission campaign across space stations, starships, and vast planetary battlefields. Train your team, upgrade their stats, weapons, inventory and abilities, to become the ultimate fighting force. The Xbox One version includes the Tactical Advantage DLC which includes a bonus skirmish mode, 1000 experience points, as well as exclusive weapons.