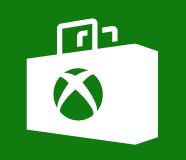 Xbox One owners will have two new choices on the Xbox Games Store today… one where aquatic mammals battle it out in space and a baseball-themed puzzle platformer.
Breakfall's Starwahl is a multiplayer battler about a group of narwhals, those scientifically-unbelievable horned whales that live in the Arctic, fighting each other in space. Meanwhile, Baseball Riot is a puzzle platformer that puts players in the spikes of retired ballplayer Gabe Carpaccio as he goes on a quest to rescue his former teammates using only a bat, a ball, and an Einstein-like understanding of physics.
More information on both of these rather unbelievable games can be found after the break.
Xbox One Games

Starwahl ($11.99)
Flop it out with up to four players in a retro, epic narwhal battle in space! The heart-piercing action is furious and unrelenting. Inspired by countless couch-gaming gatherings over the decades, Breakfall developed something competitive, creative, and immediately fun. Starwhal is the number one local multiplayer couch gaming experience featuring marine mammals in outer space. Features: four-player local multiplayer mayhem, 90+ costumes, 25+ arenas, four game modes, and 32 single-player challenges with leaderboards and Achievements.

Baseball Riot ($4.99)
Baseball Riot is a fun physics-based puzzle game packed with slapstick comedy and mayhem! Take control of retired star batter Gabe Carpaccio as he goes on a crusade to free his former team from the grasp of Explodz Inc. Smash baseballs at various Explodz-fueled goons such as obnoxious fans, biased umpires, leery catchers and more. Bounce the ball of walls and platforms to knock out many targets with one hit.