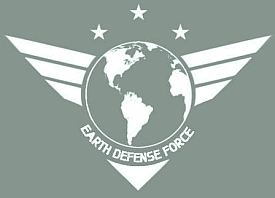 Yakuza 5 was originally released in Japan in 2012, and three years later it has finally made its way to North America courtesy of the PlayStation Store. Faster than you can say, "just when I thought I was out… they pull me back in," Kazuma Kiryu has been pulled away from his quiet life as a taxi driver and back into the Japanese underworld in the PS3 game.
Also available to download this week is a pair of bug-hunting games in the Earth Defense Force franchise. Earth Defense Force 4.1: The Shadow of New Despair brings the series to the PS4 for the first time in an enhanced and expanded remake of Earth Defense Force 2025. Meanwhile, Earth Defense Force 2: Invaders From Planet Space for the Vita brings the second game in the series to North America for the first time. EDF! EDF! EDF!
You won't find any giant bugs in Among the Sleep for the PS4, but the psychological horror game does feature frightening images from a two year old child's vivid imagination. And finally this week, there's nothing imaginary about the zombie outbreak occurring in Guns, Gore, & Cannoli, a cartoony side-scroller set in the gangster's paradise of the 1930s.
More information on all of these games (and a few other new releases) can be found after the break.
PS4 Games

Earth Defense Force 4.1: The Shadow of New Despair ($49.99)
We knew they were coming. We did all we could to prepare. But they still set the world on fire. Ravagers, we called them. The world's militaries fought them with everything they had, but in the end, only one force stood a chance: The EDF.

Among the Sleep ($14.99)
Among the Sleep is a psychological horror game where you play as a two year old child. You get to experience the world through the eyes of a toddler with a vivid imagination that could easily scare your pants off.

Guns, Gore, & Cannoli ($9.99)
You are Vinnie Cannoli, who is sent on a mission to find a Goodfella who has gone missing. However, as soon as you set foot ashore, it becomes clear that Thugtown is overrun with zombies and other evil. You need to put on your best wiseguy-face and help Vinnie deal with the scum that is invading the city.

The Four Kings Casino and Slots (Free)
Immerse yourself in a social multiplayer casino experience. Create an avatar, earn rewards, and win big! Play all of your favorite casino games including Poker, Slots, Blackjack, and more!

Zotrix ($14.99)
Zotrix is arcade space shooter inspired by early shooter games on arcade machines from the 80s and early 90s. Designed for all generations, it contains missions with nice and colorful enemies while focused on the arcade element of gameplay.

PS3 Games

Yakuza 5 ($39.99)
The legendary dragon returns to the criminal underworld of Yakuza. Kazuma Kiryu, once known as the Dragon of Dojima, was living a quiet life as a taxi driver in Hakata after severing all his ties with the underworld. However, at the dawn of the bloody war between the Tojo Clan and the Omi Alliance, Kazuma is forced to accept his inescapable fate and returns to a life filled with crime.

Battle Trivia Knockout ($4.49)
Battle head-to-head in this fast-paced trivia action game and knock out the competition! Over 1,000 questions are both presented on screen and spoken by the Trivia Sensei.

PS Vita Games

Earth Defense Force 2: Invaders From Planet Space ($29.99)
Earth Defense Force 2: Invaders From Planet Space is an expanded remake of the second entry in the acclaimed action series. Helmed by the original developers at Sandlot, this is the definitive version of what fans typically consider to be the best EDF title.

Bombing Busters ($6.99)
Have a blast! Bomb oodles of nasty critters in a series of 30 wicked mazes. Defeat hellish bosses in heroic fights! Embark on a hilarious journey with the witty Dr. Wallow to conquer the galaxy in this explosively fun arcade game!

Taco Master ($2.99)
Fast-paced, finger-flicking fun, it's time to put your reactions to the test! Become a real Taco Master and make tacos as they should be made, drop the ingredients on a tortilla and deliver it to the order, easy!