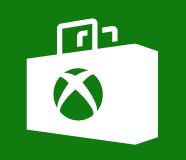 It's time to dig into another Friday update for the Xbox Games Store. These four games are now available to download for the Xbox One today:
Marvel Puzzle Quest brings the superhero-starring match-3/RPG hybrid to the Xbox One for the first time.
Dad Beat Dads is a four-player brawler that asks if your Dad can beat up somebody else's Dad. Oh, and the winner gets to claim the loser's kids.
Krinkle Krusher is a castle defense game where players have to blast away at giant walking mouths known as Krinkles.
Bike Mayhem 2 is a side-scrolling stunt game on two wheels. Radical!
More information on all of these games, direct from Microsoft, can be found after the break.
Xbox One Games

Marvel Puzzle Quest ($14.99)
The award winning match-3 puzzle gameplay meets Marvel's biggest Super Heroes and Super Villains in the most epic puzzle adventure. Combine your favorite characters from the Marvel Universe (including Iron Man, Hulk, Thor, and Venom) with deep RPG leveling, episodic events written by Marvel writers, and much more. Put your squad to the test in battles against players in both online and local multiplayer to compete for the top of the leaderboards. Unleash your inner Super Hero and wage war against your enemies before Norman Osborn and his minions reign supreme!

Dad Beat Dads ($5.99)
Dad Beat Dads is a fast-paced, local multiplayer brawler for up to four players. Dad Beat Dads also has the latest in Robo-Dad technology, so you can ditch your friends and play against the computer. Three different game modes keep the gameplay fun and challenging. Which one will be your favorite? Punch other papas and steal their babies, while protecting your own little one.

Krinkle Krusher ($9.99)
Krinkle Krusher is an action castle defense where you cast elemental spells to defend your kingdom from twisted and hungry creatures called Krinkles. After several generations of peace, they happen to come back exactly when the Ancient Tree bears its first fruits in centuries, and of course a cake was made from it. Freeze, burn, and zap them all! Cast spells to defend your castle! Use the power of fire wall, ice crown, mud, energy mine, thunder and tornado! Upgrade and combine your spells to face the Krinkle horde and their bosses!

Bike Mayhem 2 ($6.99)
Smash down trails, launch huge jumps, pull off insane tricks, win tons of gear, build amazing trails and challenge your friends to be the King of the Mountain! Compete in multiplayer and single player Downhill races and Slopestyle trick events on 34 different mountains and over 180 trails inspired by real world locations including the Whistler Bike Park and Coast Gravity Park. Unlock over 130 items of authentically branded gear to add style your rider and for performance customization of your bike for speed, acceleration, strength, energy and tricks for each trail.