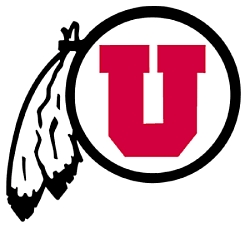 With the Game Developers Conference in full swing, the Princeton Review recently published their annual evaluation of Game Design programs for 2016. More than 150 schools were examined by the group, which awarded top honors to the University of Utah (undergraduate) and the University of Central Florida (graduate).
"For students aspiring to work in game design, the 58 schools that made one or both of our 2016 lists offer extraordinary opportunities to learn and to hone one's talents for a successful career in this burgeoning field," said Robert Franek, The Princeton Review's Senior Vice President/Publisher. "The faculties at these schools are outstanding. Their facilities are awesome. And their alumni include legions of the industry's most prominent game designers, developers, artists, and entrepreneurs."
In addition to earning the top spot on the undergraduate list, the University of Utah also qualified as the third-best graduate program for Game Design this year. A number of other schools appeared in the top ten on both lists, including the University of Southern California, the Rochester Institute of Technology, Michigan State University, Drexel University, and New York University.
The Princeton Review's complete ranking can be found after the break. And more information about their survey methodology and how to apply to each of these programs can be found at their website.
Top 25 Undergraduate Schools for Video Game Design Study
1. University of Utah (Salt Lake City, UT)
2. University of Southern California (Los Angeles, CA)
3. Rochester Institute of Technology (Rochester, NY)
4. DigiPen Institute of Technology (Redmond, WA)
5. Becker College (Worcester, MA)
6. The Art Institute of Vancouver (Vancouver, British Columbia)
7. Hampshire College (Amherst, MA)
8. Michigan State University (East Lansing, MI)
9. Drexel University (Philadelphia, PA)
10. New York University (Brooklyn, NY)
11. The University of Texas at Dallas (Richardson, TX)
12. Northeastern University (Boston, MA)
13. Champlain College (Burlington, VT)
14. Vancouver Film School (Vancouver, British Columbia)
15. Bradley University (Peoria, IL)
16. Ferris State University (Grand Rapids, MI)
17. Lawrence Technological University (Southfield, MI)
18. Rensselaer Polytechnic Institute (Troy, NY)
19. Cogswell College (San Jose, CA)
20. Shawnee State University (Portsmouth, OH)
21. University of Wisconsin-Stout (Menomonie, WI)
22. Abertay University (Dundee, Scotland)
23. University of California-Santa Cruz (Santa Cruz, CA)
24. Savannah College of Art and Design (Savannah, GA)
25. Massachusetts Institute of Technology (Cambridge, MA)
Top 25 Graduate Schools for Video Game Design Study
1. University of Central Florida (Orlando, FL)
2. Southern Methodist University (Plano, TX)
3. University of Utah (Salt Lake City, UT)
4. University of Southern California (Los Angeles, CA)
5. DigiPen Institute of Technology (Redmond, WA)
6. New York University (Brooklyn, NY)
7. Rochester Institute of Technology (Rochester, NY)
8. Drexel University (Philadelphia, PA)
9. The University of Texas at Dallas (Richardson, TX)
10. Michigan State University (East Lansing, MI)
11. University of California at Santa Cruz (Santa Cruz, CA)
12. Abertay University (Dundee, Scotland)
13. Savannah College of Art and Design (Savannah, GA)
14. Texas A&M University (College Station, TX)
15. DePaul University (Chicago, IL)
16. University of Wisconsin-Stout (Menomonie, WI)
17. Full Sail University (Winter Park, FL)
18. Massachusetts Institute of Technology (Cambridge, MA)
19. University of Pennsylvania (Philadelphia, PA)
20. The Ohio State University – Columbus (Columbus, OH)
21. Sacred Heart University (Fairfield, CT)
22. American University (Washington, DC)
23. University of Miami (Coral Gables, FL)
24. University of Illinois at Chicago (Chicago, IL)
25. St. Mary's University (San Antonio, TX)