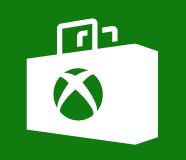 Three brand new Xbox One games are now available to download through the Xbox Games Store…
Spareware is a multiplayer top-down shooter that takes place in a dystopian version of Helsinki.
101 Ways To Die is a puzzle platformer that stars a mad scientist who wants to dispatch his enemies in a number of creative ways (hence the title).
And Shred It! is an endless snowboarder who is shredding his way down a papercraft mountain.
More information for all of these games can be found after the break.
Xbox One Games

Spareware ($9.99)
Gather your cybernetic friends and assemble your robots for a mercilessly brutal four-player cooperative top-down shooting mayhem! Venture into the dystopian domed city of Helsinki and its infinite possible layouts to free the AI protector HelOS. Fight the deluded human security forces to reach the Core, where you and HelOS can save the citizens from the self destructive and manipulative power of Vote. Get stronger with every battle and get access to a variety of exceptional weapons and abilities to help the revolution.

101 Ways To Die ($12.99)
In this puzzle-platformer you'll play assistant to mad scientist Professor Splattunfuder – a scientist, inventor and weapons manufacturer of questionable sanity. Nearing the end of his career, he devoted himself to a terrible "recipe book" focused on the death and destruction of his enemies, preferably using the most stylish methods possible. An unfortunate laboratory accident resulted in the destruction of the first draft – now it's down to you to assist him piece the fragments back together. The evil Professor has grown vats full of helpless creatures known as Splatts that he is using to aid him in a range of awful experiments – which is where you come in.

Shred It! ($9.99)
Shred It! is an innovative endless runner by Extra Mile Studios. Snowboard your way down a never-ending hill in a beautiful papercraft world. In a sublimely atmospheric and ever-changing landscape, a dynamic weather system swirls around you as you tear your way down the slopes, collecting leaves and performing awesome tricks. Every run is different, with wildlife hazards and a perilous environment that could end your perfect run in a heartbeat! Compete for the ultimate high-score against your friends and the worldwide Shred It! community, unlocking super cool characters, abilities, boards and outfits along the way.