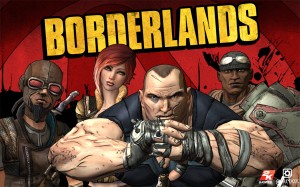 Let's face it, with Battleborn still a few weeks away, Gearbox is just not ready to talk about Borderlands 3. But that didn't stop them from telling the crowd the game will be their next project at this year's PAX East expo.
During the annual "Inside Gearbox Software" panel, CEO Randy Pitchford confirmed that Gearbox is planning to begin production on Borderlands 3 soon: "It's no secret. Obviously there is going to be another Borderlands." Art Director Scott Kester even referred to the game as "Borderlands 3," though Pitchford later added, "We don't even know if we're going to call it that."
Writer Mikey Neumann also revealed he'll be writing Borderlands 3, and Pitchford slyly said that if players "look deeply" into Battleborn's downloadable content, they may find a few Borderlands 3 easter eggs.
But again, none of this should really be a surprise.