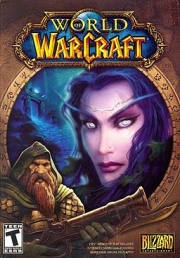 Blizzard has announced that World of Warcraft's sixth expansion, Legion, will be available on August 30. In addition to an increased level cap, Legion will add a number of new features and options to World of Warcraft:
New Hero Class: Demon Hunter — Unleash the demon within as an all-new melee hero class gifted with preternatural mobility—and the ability to metamorphose into hellish new forms.
New Feature: Artifact Weapons — Smite the Legion with class-specific weapons of lore. Unlock abilities and traits, and customize your weapon to suit your needs.
New Continent: The Broken Isles — Discover the fate of a lost night elf civilization, confront twisted fragments of the Emerald Nightmare, and hunt agents of the Legion in all-new zones. Forge your own path through the Broken Isles as you explore content that dynamically scales to your level.
Boost to Level 100 — Come fully prepared to battle the Legion with a level-100 character boost, and fight alongside your friends in this epic new chapter of World of Warcraft.
New Feature: Class Hall — Gather with fellow members of your class and unite followers of your order—including iconic characters from Warcraft lore—to carry out missions at your command.
New PvP Honor System — Fight for fame, glory, and a range of new PvP-specific powers as you face the opposing faction in Arenas and Battlegrounds.
Naturally, Legion also adds a significant new chapter to the long-running MMO's lore:
In this expansion chronicling the events following Warlords of Draenor, all hellfire breaks loose when the warlock Gul'dan, betrayer of the orcs and twisted servant of the Burning Legion, unleashes a demonic invasion force upon Azeroth unlike any the Horde and the Alliance have ever faced. To save their world from annihilation, heroes must unlock the mysteries of the mythic Broken Isles, master powerful Artifact weapons, and strike a forbidden pact with the Demon Hunters of the Illidari—vengeful disciples of the dreaded Illidan Stormrage.
Set to be released in a Standard Edition, a Digital Deluxe Edition, and a retail-only Collector's Edition, players who pre-order World of Warcraft: Legion through WoWLegion.com will receive early access to the Demon Hunter class and the ability to boost one character up to level 100.