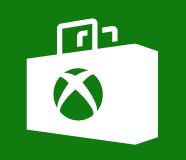 In Bill & Ted's Bogus Journey, the titular pair battled Death for their very souls in game-after-game of Battleship, Clue, Electric Football, and Twister. If it were made a few years later, I'd like to think the filmmakers might have thrown Super Mario Kart into the mix.
I think that's the idea behind Coffin Dodgers, a kart racer where seven quirky retirees challenge the Grim Reaper to a kart racing competition to win a little more time on Earth. Coffin Dodgers is the latest addition to the Xbox Games Store, and beginning today, it's now available to download for the Xbox One.
Also available as part of today's Xbox Games Store update is Mystery Castle, an overhead puzzle adventure for the Xbox One that stars a gray-haired sorcerer named Monty the Wizard; and Azkend 2: The World Beneath, a match-3 puzzler for the Xbox One that also throws in a few hidden object minigames.
More information about all three of these games can be found after the break.
Coffin Dodgers ($11.99)
Coffin Dodgers sees you take on the role of saving one of seven quirky retirement village residents, each racing for their soul in "pimped up" mobility scooters against none other than the Grim Reaper himself. Our old heroes are armed with a variety of homemade weapons and gadgets to take on anything the Grim Reaper and his Zombie army may throw at them. Can you survive the retirement village?

Azkend 2: The World Beneath ($7.99)
Azkend 2 is a casual match-three puzzle game with more than 60 levels of impeccably polished gameplay. Discover and equip more than a dozen unique powerups, and complete hidden object minigames on your journey. Beautifully illustrated storyline with hidden object minigames and a cinematic soundtrack by Jonathan Geer. Features three game modes; Adventure, Time and Medals.

Mystery Castle ($9.99)
As Monty the Wizard you must solve 180 unique stages and save the five Castles of Mystery from the evil that lurks within. This game is for everyone who loves adventure, treasure hunting, laughing out loud, transforming into creatures, drinking potions, possessing monsters, explosions, inept wizards, witless golems, huge floating eyeballs, magic portals, magic lanterns, grumpy dwarfs, cheerful eskimos, irate hotel owners, giant monsters, throwing bombs at giant monsters… and then laughing some more!