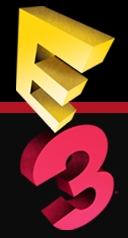 The Game Critics Awards has announced their annual Best of E3 nominations, and DICE's Battlefield 1 has asserted its greatness with five nominations, including one for "Best of Show." Battlefield 1's other nominations include "Best Console Game," "Best PC Game," "Best Action Game," and "Best Online Multiplayer."
Five other games will compete with the historical shooter for top honors including Dishonored 2, Horizon: Zero Dawn, Sea of Thieves, The Legend of Zelda: Breath of the Wild, and Titanfall 2. With four nominations apiece, Dishonored 2 and Horizon: Zero Dawn will surely provide some stiff competition for Battlefield 1.
The Game Critics Awards will announce the winners for Best of E3 2016 next Tuesday, July 5. A complete list of this year nominees can be found after the break.
Best of Show
Battlefield 1 (DICE/EA)
Dishonored 2 (Arkane/Bethesda)
Horizon: Zero Dawn (Guerrilla/Sony Interactive Entertainment)
Sea of Thieves (Rare/Microsoft Studios)
The Legend of Zelda: Breath of the Wild (Nintendo)
Titanfall 2 (Respawn/EA)
Best Original Game
Abzu (Giant Squid/505 Games)
Detroit: Become Human (Quantic Dream/Sony Interactive Entertainment)
Horizon: Zero Dawn (Guerrilla/Sony Interactive Entertainment)
Sea of Thieves (Rare/Microsoft Studios)
We Happy Few (Compulsion Games)
Best Console Game
Battlefield 1 (DICE/EA)
Dishonored 2 (Arkane/Bethesda)
Horizon: Zero Dawn (Guerrilla/Sony Interactive Entertainment)
The Last Guardian (genDESIGN/Sony Interactive Entertainment)
The Legend of Zelda: Breath of the Wild (Nintendo)
Best PC Game
Battlefield 1 (DICE/EA)
Civilization VI (Firaxis/2K)
Dishonored 2 (Arkane/Bethesda)
Gwent: The Witcher Card Game (CD Projekt Red)
Warhammer 40,000: Dawn of War III (Relic/Sega)
Best VR Game
Batman: Arkham VR (Rocksteady/WBIE)
Resident Evil 7: Biohazard (Capcom)
Star Trek: Bridge Crew (Red Storm/Ubisoft)
The Unspoken (Insomniac/Oculus Studio)
Wilson's Heart (Twisted Pixel/Oculus Studio)
Best Hardware
Oculus Touch (Oculus VR)
PlayStation VR (Sony Interactive Entertainment)
Xbox One S (Microsoft)
Best Action Game
Battlefield 1 (DICE/EA)
Call of Duty: Infinite Warfare (Infinity Ward/Activision)
Gears of War 4 (The Coalition/Microsoft Studios)
LawBreakers (Boss Key/Nexon)
Titanfall 2 (Respawn/EA)
Best Action/Adventure Game
Dishonored 2 (Arkane/Bethesda)
Horizon: Zero Dawn (Guerrilla/Sony Interactive Ent)
Mafia III (Hangar 13/2K)
The Last Guardian (GenDesign/Sony Interactive Entertainment)
The Legend of Zelda: Breath of the Wild (Nintendo)
Best RPG
Deus Ex: Mankind Divided (Eidos Montreal/Square Enix)
Final Fantasy XV (Square Enix)
South Park: The Fractured But Whole (Ubisoft SF/Ubisoft)
Tyrrany (Obsidian/Paradox)
Persona 5 (Atlus)
Best Fighting Game
Absolver (Sloclap/Devolver)
Injustice 2 (NetherRealm/WBIE)
Tekken 7 (Bandai Namco)
The King of Fighters XIV (SNK/Atlus)
Best Racing Game
Forza Horizon 3 (Playground Games/Microsoft Studios)
F1 2016 (Codemasters)
Gran Turismo Sport (Polyphony Digital/Sony Interactive Entertainment)
Best Sports Game
FIFA 17 (EA Canada/EA)
Madden NFL 17 (Tiburon/EA)
Pro Evolution Soccer 2017 (Konami)
Steep (Ubisoft Annecy/Ubisoft)
Best Strategy Game
Civilization VI (Firaxis/2K)
Gwent: The Witcher Card Game (CD Projekt Red)
Halo Wars 2 (Creative Assembly/343/Microsoft Studios)
Warhammer 40,000: Dawn of War III (Relic/Sega)
Best Family Game
Lego Dimensions (TT Games/WBIE)
Lego Star Wars: The Force Awakens (TT Games/WBIE)
Skylanders: Imaginators (Toys for Bob/Activision)
Best Online Multiplayer
Absolver (Sloclap/Devolver)
Battlefield 1 (DICE/EA)
LawBreakers (Boss Key/Nexon)
Sea of Thieves (RARE/Microsoft Studios)
Titanfall 2 (Respawn/EA)
Best Independent Game
Absolver (Sloclap/Devoler)
Abzu (Giant Squid/505)
Cuphead (Studio MDHR)
Inside (Playdead)
We Happy Few (Compulsion Games)