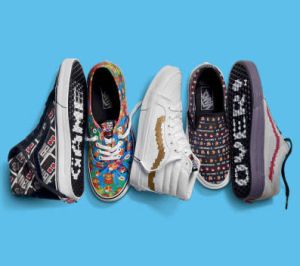 As a plumber, Mario usually wears work shoes, but if you're in the market for some athletic footwear, Vans and Nintendo have announced that their "Vans X Nintendo" collaboration is now available in stores and online.
More than just fancy sneakers, the "Vans X Nintendo" collection will also include Nintendo-themed t-shirts, backpacks, bags, socks, and hats.
The shoes and clothing from the "Vans X Nintendo" collection will feature 8-bit artwork from a quartet of classic titles (Super Mario Bros., Duck Hunt, Donkey Kong, and The Legend of Zelda), as well as apparel adorned with the iconic NES design.
Head over to Vans.com/Nintendo now to browse the entire collection.