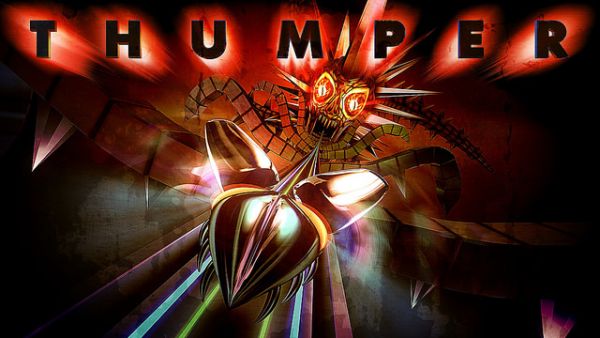 Thumper, a "rhythm violence game" from Drool, has quickly become one of the most anticipated titles in development for Sony's PlayStation VR headset. And it looks like fans won't have to wait very long to try it out. According to a new post on the PlayStation Blog, Thumper will be available for the PlayStation VR (and PS4) on October 13:
Thumper contains nine epic levels playable in both ultra-glossy 2D and fully immersive VR. Over the past few months, we've made many enhancements to take full advantage of PS VR. We've fine-tuned movement speed, the scale of the game world, and our visual effects to create an overwhelming sense of speed and monumental dread. It's hard to describe if you've never been a space beetle on a screaming hell ride before. But no matter which way you play, we think you'll feel the violence!
Thumper will also be released in a special Collector's Edition that includes a code for the game and a vinyl soundtrack with cover artwork designed by Robert Beatty.