I won't lie: I wanted to dislike Uncharted 4: A Thief's End before the game even came out. My favorite game in the series, Uncharted 2: Among Thieves, was followed by a third installment that was a huge disappointment to me. But I found myself not just liking Uncharted 4. By the end of the game, I was impressed, satisfied, and just a little bit smitten.
Platforms: PS4
Publisher: Sony Interactive Entertainment
Developer: Naughty Dog
Genre: Third-Person Adventure Simulator
Release Date: May 10, 2016
ESRB Rating: Teen
In Uncharted 4: A Thief's End, we discover that Nathan Drake has a brother, Sam. Nate believes his brother died during one of their adventures, and he's haunted by the fact that he just left his body behind. But when Sam shows up safe and sound and tells Nate that he needs his help to find the pirate treasure they were hunting so long ago… well… In the meantime, Nate has cleaned his life up, but Sam tells him it's a life or death matter, so Nate puts it all on the line – his life, his marriage with Elena, his friendship with Sully – in order to clear his conscience and help his brother.
This is pretty typical fare for an Uncharted game, but the way Naughty Dog has woven the tale – going back and forth in flashbacks to show the kind of relationship Nate and Sam once had and breathing life into the brothers as adolescents – brings a different vibe to the table. Darker, sadder, with more twists and disappointments – but also satisfaction and hope – than any of Drake's other tales, Uncharted 4: A Thief's End tells a mature story – with, of course, Nate's token wisecracks, though his fire has been tempered a bit with age.
The gameplay is what you would expect – the same third-person run-and-gunning that we've all grown to love – but there's a lot more opportunity here for sneaking. Or maybe that opportunity was in the last two games and Naughty Dog just didn't make it as mandatory as Uncharted 4 seemed to. I found myself struggling to Solid Snake my way through some chapters, knowing full well that I wasn't supposed to alert anyone and sitting on my couch after 10 tries saying, "How am I supposed to get through all of this without shooting people?"
I can only hope my neighbors didn't hear me. The police didn't show up, so there's that.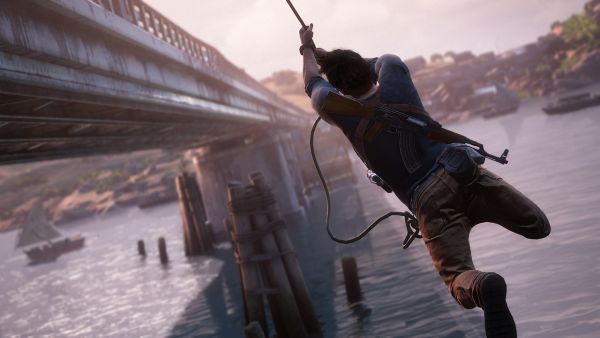 I'm not sure if all this sneaking around helped or hurt the game. Small additions, like patches of tall grass, were meant to assist with sneaking. For me, it was exciting to duck into the tall grass and take guys down as they came through. In fact, I felt like a particularly devious Pokemon, attracting all of the trainers and then putting them in a headlock and completely killing them. It was absolutely hilarious. In one scene, I had about 11 bodies piled up in one little square of grass, and I was convinced I wasn't going to be able to squat anymore, treading on all those bodies. But I don't really think that's how the grass was intended to be used – I was just turning Nate into some kind of messed up, tall-grass serial killer.
There were two other small additions to the main game – the first was the grappling hook, which was buggy as hell and didn't add much to the game, other than being able to swing in on a rope and drop a punch on an enemy that landed so hard they were instantly dead. The second was the piton, which allowed you to climb up specific parts of the wall by either digging the piton in and then jumping to ledges, or, if no ledges were close enough, by performing a precarious jump and slapping the piton in at the top of it. Once I got the hang of it, it was absurdly fun, no matter how ridiculous the concept of doing that in real life was.
If we want to talk about frustration in general, there were several moments in the game where I just had no idea where I was supposed to go or what I was supposed to be doing. The annoyingly helpful hints – which reminded me of Clippy the paper clip helper from Microsoft Office – were sometimes too quick to come up, and would simply tell me some vague thing I already knew but not any details on where I was supposed to go or how I was supposed to achieve it. And, on more than one occasion, while driving around in the jeep, I found myself intensely frustrated by the lack of direction. I once considered driving off a cliff with my NPCs in tow, just to hear everyone's death cries.
I didn't, though. I'm not a monster.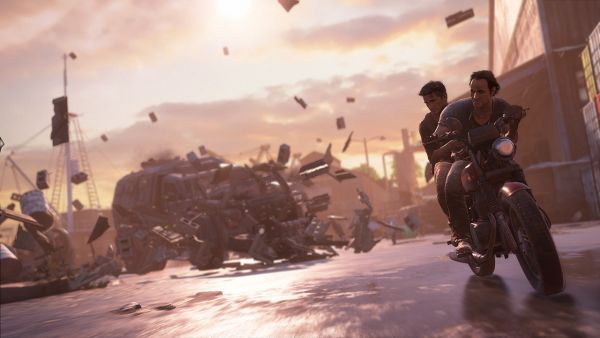 Everything else – the guns, the grenades, Nate's movements, ducking behind cover – was all pretty run-of-the-mill Uncharted fare. That's not to say it wasn't good – in fact, it felt amazing to slip back into that familiar world and solve puzzles, kill bad guys, and navigate the complex story.
The moment I knew I loved the game was when Nate was in a jeep with Sully, traversing an island. They had a winch on the jeep, which you had to tie around trees in order to pull the jeep up. There was a scene where – I don't want to spoil any magic for anyone else, but what happens in the scene made me audibly gasp, and I held my breath until it was over.
And that was when I had to grudgingly admit… the game had me. Naughty Dog had done it.
Of course, Nolan North and Troy Baker solidified the narrative perfection, working well together to bring the story to life. All of the voice actors were solid, but North and Baker, playing the Drake brothers, were masterful.
I did not enjoy the multiplayer, but I haven't been much of a multiplayer person since Uncharted 2, which, in my opinion, was one of the most perfect multiplayer games on the PlayStation 3. Uncharted 4's multiplayer is too cluttered – there are too many loadouts, too many options (you can choose among guns, explosives, Mysticals, and Sidekicks), and just too much noise in general. The Trials were a very smart way to try to introduce players to all of these options, but even after getting through all of the Trials and then hopping into real games, I felt overwhelmed.
That isn't to say that Uncharted 4's multiplayer is bad, or that there aren't people who like it. I never had any problems finding players for games, and every match type was always full. There are tons of people playing this game, so if you like what's on offer, you'll have no lack of others to play it with.
Uncharted 4: A Thief's End is, supposedly, the last adventure for Nathan Drake. At least, that's what Naughty Dog would like us to believe. Of course, that movie is still in the works, so I doubt this is the last we'll see of Drake. Regardless of what they do from here, I'm happy with how this game wrapped the story up. But I am definitely going to miss Nathan Drake.
As Sully says, I'll be seein' ya, kid.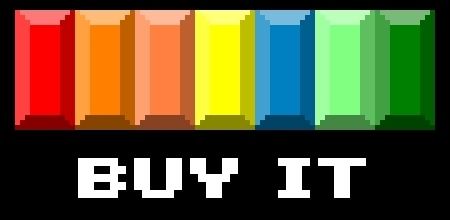 Review Disclosure: A retail copy of Uncharted 4: A Thief's End was purchased by Warp Zoned for the purposes of this review.