Mario helped Japanese PM Shinzo Abe make it to the Olympics Closing Ceremony on time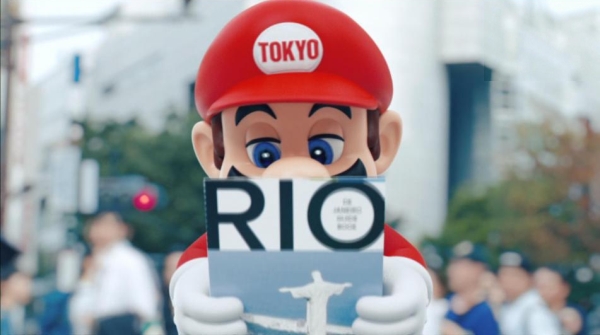 The 2016 Summer Olympics came to an end last night with the Closing Ceremonies. Team USA won 121 total medals, including six more for Michael Phelps, one for "mugging victim" Ryan Lochte, and Gold for both the Men's and Women's basketball teams. But now the eyes of the world turn to Tokyo as they prepare for the 2020 Games, and naturally, Mario was on hand to help them out.
In a great little video to symbolize the Olympic handover, Japanese athletes perform alongside the country's greatest cultural exports… Hello Kitty, Pac-Man, and Mario. Mario even lent a warp pipe and his signature hat hat to Prime Minister Shinzo Abe so he could make it to the Closing Ceremony on time. Cutting to live events in the stadium, Abe even emerged from a massive green wipe wearing Mario's coveralls.
You can watch the full video at NBCOlympics.com and I'm sure Nintendo and Sega are already thinking about the Nintendo NX launch of Mario & Sonic at the Tokyo 2020 Olympic Games in four years.
It's Dangerous To Go Alone! Read This.
A Commenter Is You!