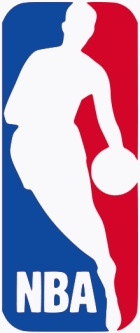 Football season is in full swing, and the NBA season is getting ready to tip-off this weekend, so it's a great time to check out this year's newest sports simulations. Gamers definitely agreed, as four sports titles were at the top of September 2016's sales report from The NPD Group.
2K's NBA 2K17 was #1, and it was followed by three from EA Sports: Madden NFL 17 (#2), FIFA 17 (#3), and NHL 17 (#4). Shooters dominated the rest of the list with BioShock: The Collection rounding out the Top 5, and Destiny: The Collection (#6), Overwatch (#8), and Call of Duty: Black Ops III (#10) all in the Top 10.
Believe it or not, Minecraft failed to find a place in the Top 10 for the first time in nearly a year. Perhaps this is why hardware, software, and accessory sales totaled $838.2 million last month, which is down from September 2015's $1.09 billion tally. But the NPD is pinning the blame on the PS4 Slim and Xbox One S.
"Spending on software, hardware, and accessories declined by 23% compared to this time last year," NPD Analyst Sam Naji told GamesIndustry.biz. "The release of the PS4 Slim and the second month of the Xbox One S was not enough to stimulate total hardware spending and this month's new software releases could not compete with last year's stronger slate of new games."
The full Top 10 from September 2016 can be found after the break.
Best-Selling Games in September 2016
1. NBA 2K17
2. Madden NFL 17
3. FIFA 17
4. NHL 17
5. BioShock: The Collection
6. Destiny: The Collection
7. Grand Theft Auto V
8. Overwatch**
9. Forza Horizon 3**
10. Call of Duty: Black Ops III

** Digital Sales Not Included