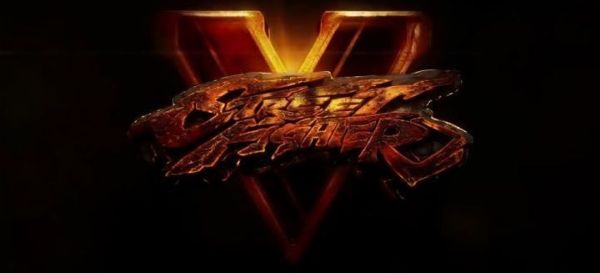 To say that Street Fighter V released with a bit of criticism would be an understatement. Critics (including myself) and fans alike derided the game due to its lack of an Arcade Mode, small number of characters, and just overall feeling of incompleteness. That's not to say the game was bad… it just felt lacking. Capcom made it clear they would release timely updates in order to keep the game feeling fresh, and they even made a Season Pass available shortly before launch to ensure fans could keep up with everything.
By the time Summer rolled around, we'd already received a pair of new characters, some stages, and a handful of costumes. Alex stepped into the fight in March, and All-American badass Guile dropped in April. Both characters were interesting, and they did keep the game going, but the major updates were still in the future. Thankfully, Capcom delivered a full-fledged major update by July. Some of the items were technically supposed to release in June, but hey – what's the difference between June 30th and July 1st, right?
Platforms: PC, PS4 (Version Played)
Publisher: Capcom
Developer: Capcom, Dimps
Genre: Fightin' Around the World
Release Date: February 16, 2016
ESRB Rating: Teen
For the unaware, Street Fighter V's July update included some pretty impressive add-ons. The most notable of which is "A Shadow Falls," the game's cinematic Story Mode. One of the major complaints when Street Fighter V first released was that a proper Story Mode was missing. Granted, there was a story-ish mode for each individual character, but those were quick one-hits, usually able to be completed in a few minutes. We now know that the original stories acted as a prequel of sorts, in order for us to understand each character's backstory and motivation for the much larger cinematic Story Mode.
The new Story Mode is quite the update, weighing in at a whopping 8.38 GB file size. And after playing through it, I completely understand why. The entire story plays out like a movie, with little emphasis on fighting. If I were to ballpark a figure, I would say it's a 75:25 ratio, with the lion's share in favor of cutscenes. You don't get to choose your fighter, and are instead thrown into fights as necessary during the story. Had Capcom added another 15-20 minutes of footage, they could have even had enough story to release "A Shadow Fall" in theaters. This works for the most part, as getting in a quick battle helps to drive the story and break up the monotony. However, those hoping for a fight may be in for a disappointment. Mortal Kombat's much-lauded Story Mode was a very healthy mixture of scenes and action, and really raised the bar for a strong narrative in fighting games. Unfortunately, Street Fighter V's Story Mode doesn't follow suit.
However, if you are just looking to watch the story unfold with little input, then you'll be right at home.
The story itself was interesting, and kept me entertained. It's your basic Street Fighter plot… M. Bison is trying to take over the world, and the World Warriors have to band together to stop him. While paying tribute to series mainstays, the main characters are newcomers Rashid and F.A.N.G. I actually found myself despising F.A.N.G at one point during the cinematics… mostly due to the amazing voice acting by Jesse Merlin.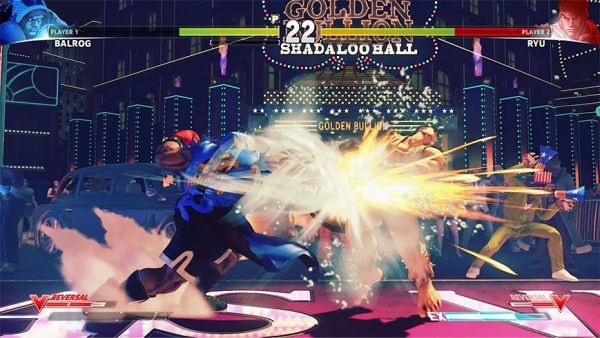 However, there were a few notable downsides. First, there seemed to be some scenes that had no place in the movie. There would be a conversation between two characters, then a quick, unrelated scene, then it would go back to the conversation. The editing seemed a bit off, but nothing to ruin it. My major concern was that since there were so many cutscenes, and since so many of them were short, that the loading times were distracting. I began to feel disengaged while watching the cinematic because of this. Ultimately though, the cinematic story mode was enjoyable and I highly recommend it.
After the Story Mode's Summer debut, Capcom added four new fighters to the game: Balrog, Juri, Ibuki, and most recently, Urien. Ibuki was originally slated to release in June, but was held back for some fine-tuning. Balrog was definitely a pleasant surprise, as he is a fan-favorite dating back to 1991. Urien is another classic character from Street Fighter III: Third Strike. They all come with alternate costumes, and Balrog's classic Las Vegas stage from Street Fighter II has been updated and can be purchased through the online storefront.
The updates also include new stages, alternate versions of current stages, and a litany of costumes. Those who enjoy the environmental KOs will be happy to hear that the September update added this feature to nearly a dozen stages including "Shadaloo Base," "Hillside Plaza," "Underground Arena," "Forgotten Waterfall," "Union Station," "Kanzuki Estate," "City in Chaos," "Apprentice Alley," and "Lair of the Four Kings."
While we are still waiting for a proper Arcade Mode, Street Fighter V's 2016 updates have done enough to whet our appetite in the interim. The Story Mode gave us an exciting take on the Street Fighter universe, and the add-ons and new characters will keep any hardcore fan of the series rather busy until we get Season 2 in 2017. Until then, fight on!
Review Disclosure: A review copy of Street Fighter V's Season Pass was provided by Capcom for the purposes of this review.