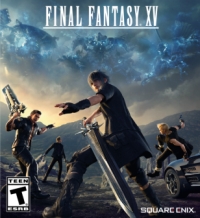 After shipping more than five million copies at launch, Square Enix continues to make Final Fantasy XV available to consumers in a big way.
In a press release this morning, Square Enix announced that shipments and digital sales of Final Fantasy XV have now reached more than six million copies total. The publisher didn't release any additional information about this latest milestone, so we can't make any comparisons for physical versus digital or PS4 versus Xbox One.
But Square Enix wants fans to stay excited about Final Fantasy XV in 2017, and they plan to make a large amount of post-launch content (both free and paid) available to players. They recently kicked off the game's second life with the launch of the Holiday Pack and Holiday Pack Plus expansions, which also includes access to the "Moogle Chocobo Carnival," an in-game event that starts on Tuesday, January 24.