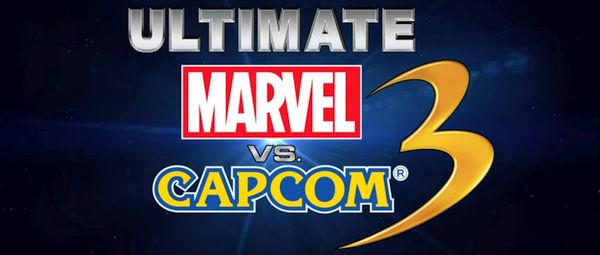 At Sony's PlayStation Experience event in December, Capcom surprised fighting game fans everywhere with two major announcements. The first was Marvel Vs Capcom: Infinite, a brand new entry in the ever-popular Marvel Vs Capcom franchise. And the second was that Ultimate Marvel Vs Capcom 3, which originally debuted five years ago, was getting ported to current-gen systems. Now available as a timed PlayStation 4 exclusive, and eventually making its way to the Xbox One and Steam, Ultimate Marvel Vs Capcom 3 hopes to scratch gamers' fighting game itch until Infinite comes out later this year.
So now several questions arise… Is Ultimate Marvel Vs Capcom 3 worth picking up on the PS4? Should I purchase it if I still have the original? What's included in the PS4 re-release? Has Zero finally been nerfed? While I'll do my best to answer all these questions, I will definitely tell you this is one worth picking up… but maybe not just yet…
Platforms: PC, PS4 (Version Played), Xbox One
Publisher: Capcom
Developer: Capcom
Genre: A Fighting Game for True Believers
Release Date: December 3, 2016 (PS4), March 7, 2017 (PC, Xbox One)
ESRB Rating: Teen
As one of the most popular games of this last generation, Marvel Vs Capcom 3 gave fighting game fans exactly what they wanted for ages… another entry in this amazing series. Fans of both Capcom and Marvel begged for ten years for a follow-up to Marvel Vs Capcom 2, and Capcom finally delivered on the PS3 and Xbox 360 in 2011. Gamers everywhere were ecstatic, and the competition quickly heated up between friends. Not only that, but Marvel Vs Capcom 3 helped bring attention to the fighting game community, and the many tournaments therein. I looked forward to every July, when I got to see the best of the best take each other on during the MvC3 tournament at Evo.
Then, Capcom introduced us to Ultimate Marvel Vs Capcom 3… an updated version of the game with several new characters, costumes, and modes. Opinions on this expansion were split, as some felt that it was a cash grab by Capcom and should have been a free update. Others were excited, as it showed the developer was providing strong support for the title. Whichever side of the fence you were on, eventually, Ultimate Marvel Vs Capcom 3 became the go-to title for both casual fans and serious fighters, as well as a mainstay title in the Fighting Game Community.
Now, on the heels of the Marvel Vs Capcom: Infinite announcement, we have an updated port of the game on our beloved PlayStation 4. Ultimate Marvel Vs Capcom 3 features everything that made the game so popular on previous-gen systems, contains previously DLC-only characters Jill Valentine and Shuma-Gorath, and also includes every bit of costume DLC that was available in the past. Not only that, but the resolution has been bumped up from 720p to 1080p, so the game looks cleaner and crisper than ever.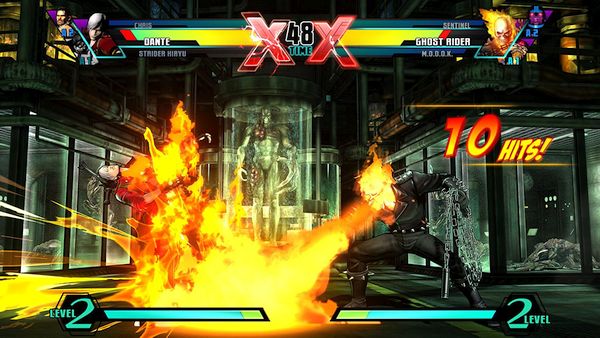 Ultimate Marvel Vs Capcom 3 plays exactly the same as it did five years ago, with every attack, counter, and super all accounted for. It runs at a super-smooth 60 FPS and looks gorgeous. Although I sold my Xbox 360 copy of the game a long time ago, I was able to jump right back into the swing of things with my team of Ryu, Captain America, and Nova. It felt great to get back into the game, and these enhancements only made the experience that much more enjoyable.
Ultimate Marvel Vs Capcom 3 features all the same modes as the original:
Arcade: Choose your team and play through matches, eventually taking on the world-devouring Galactus.
Arcade Score: Same as Arcade mode, but your goal is to earn the highest score possible based on your performance during the fight.
Mission Mode: This tasks you with performing various combos as certain characters. Starts off easy enough, but by the tenth mission gets very advanced.
Training: Choose one character and hone their skills. This is where the tournament players go to make their mains the best they can be.
Online: Log in and take on fighters from around the world. Features both ranked and casual matches.
Heroes and Heralds: Collect trading cards based on Marvel and Capcom characters that boost your teams' stats and take on challenges against the CPU.
Galactus: Play as the game's final boss and defeat Earth's Mightiest Heroes to earn your planetary picnic.
There are also varying difficulties for the Arcade Mode, and you can choose between normal and simple input commands, so you rookies can pull off Super Moves and combos a lot easier. There's also local multiplayer (of course), and you can access a digital version of Marvel Vs Capcom 3: Official Complete Works, which features artwork from the various MvC games throughout the years. As you can see, there's a lot here to keep you occupied for quite a while.
Unfortunately, the online play was not as strong on the PlayStation 3 as it was on the Xbox 360, and it seems as though this carries over to the PlayStation 4 version. I had difficulty finding matches, and experienced a bit of lag during them. For those of you who are hardcore players of this game, it may be off-putting, but for players like myself who aren't as adept, it's no big deal. The game has been out for so long that those who still play online are highly skilled and I have no chance at defeating any of them. Once you see your opponent has chosen Dr. Doom, Zero, and Wesker, you may as well just put your controller on the floor and watch the chaos unfold.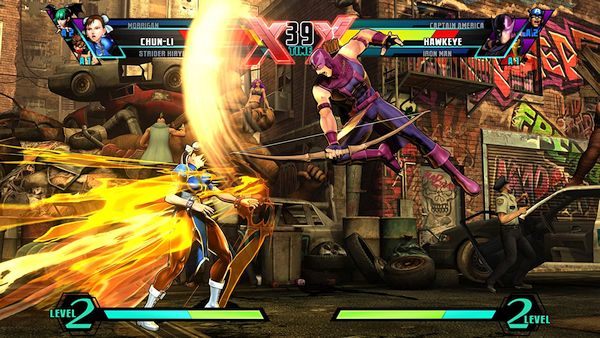 So does Ultimate Marvel Vs Capcom 3 require a re-purchase? Well, that all depends. If you loved the original version, you'll find nothing wrong with this one… but nothing new either. The PS4 re-release is a simple port, and as such, does not feature any upgrades. There's been no character balancing, so those high tier fighters are remaining right at the top of that list. On the other hand, the original has been taken off the Xbox 360 and PlayStation 3 online marketplaces, so the only way you'll be able to get the game is if you buy a used copy, or purchase this one. And at $25, it's very reasonably priced.
I originally said that the game is worth a purchase… but not yet. The reason I mention this is because while the digital version is available right now through the PlayStation Store, a physical version exclusive to GameStop will be released on March 7 for both the PS4 and the Xbox One. So if you're like me and love your physical copies, it's only five bucks more than the digital version.
Whether you get the digital version today or the physical version in two months, Ultimate Marvel Vs Capcom 3 is just as fun now as it was back then, and there's enough content from both companies here to keep fighting game fans happy until we're graced with the next MvC title. Until then, pick this one up… it'll definitely take you on a wild ride.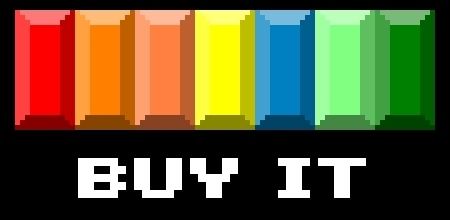 Review Disclosure: A review copy of Ultimate Marvel Vs Capcom 3 was provided by Capcom for the purposes of this review.