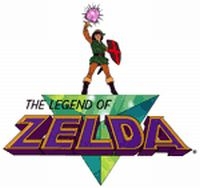 We are getting closer and closer to the launch of The Legend of Zelda: Breath of the Wild, and Franchise Producer Eiji Aonuma has decided to share his vision for Link's future with Game Informer.
With the Nintendo Switch occupying a place in our lives as both a home console and a portable handheld, the magazine asked Aonuma if we'd ever see another 2D Zelda game like 2013's A Link Between Worlds. The developer replied that the Legend of Zelda's handheld development team will remain intact and that there's "definitely a possibility" they could create a 2D Zelda game for the Switch:
"The dev pace is not really dependent on how many people are on a team, so combining them would not necessarily expedite the development pace," says Aonuma. "The 3DS team and the Wii U team have different approaches to game development, so I don't necessarily want to combine them and have them think together, but rather have each think about what they can bring to Nintendo Switch from their own perspective."

Aonuma then offered additional clarification, saying "The handheld development team will not be phased out because of Nintendo Switch. Switch will allow the users to bring their home console on the go, but this doesn't mean handheld game development like Nintendo 3DS will be discontinued."

When we asked point-blank if there was a possibility that the 3DS Zelda teams were working on a new game for the Nintendo Switch, Aonuma said, "Yes, there is definitely a possibility."
The Legend of Zelda: Breath of the Wild, and the Nintendo Switch console, will be released on March 3.