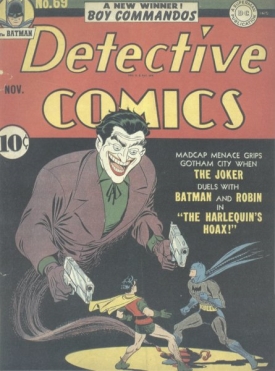 Injustice: Gods Among Us opened with The Joker detonating a bomb in Metropolis. Superman flew into a rage after learning that Lois Lane (and their unborn child) was killed in the blast… ultimately murdering The Joker and taking control of the world with the help of his Regime. Years later, The Joker from the original DC Universe was pulled into the Injustice universe and caused a bit of havoc, but he was sent back to where he came from at the conclusion of the story.
But you didn't think The Joker was really dead, did you? According to Xbox Achievements, two Achievements in the upcoming Injustice 2 point to a resurrection for the Clown Prince of Crime:
I Love You, I Hate You (15)
Harley must defeat Joker with the final hit coming from Go Night Night

Why Aren't You Laughing? (15)
Joker must defeat Batman with the final hit coming from Not So Funny Is It?
NetherRealm Studios will unveil another new character from Injustice 2's roster this Friday, April 28, and there's a chance it could be The Joker. But even if it's not, we won't have to wait much longer to find out if he's in the game, because Injustice 2 will be released for the PS4 and Xbox One on May 16.