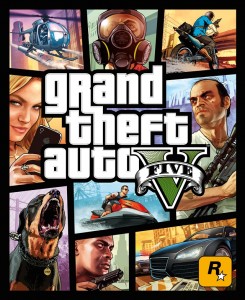 Grand Theft Auto V continues to steamroll the competition. Take-Two Interactive CEO Strauss Zelnick lead off yesterday's quarterly financial report by announcing that the publisher has shipped more than 80 million copies of the game since its release in 2013.
Even though that's an absolutely astonishing number, Grand Theft Auto V still trails Wii Sports and Minecraft on the list of best-selling games of all time.
Grand Theft Auto V's continued sales success is mostly due to the way its sprawling single-player story draws in new players every month. But the game's multiplayer component, "Grand Theft Auto Online," has actually never been more popular. According to Zelnick, Take-Two made more money through microtransactions in "Grand Theft Auto Online" during their last fiscal year (April 1, 2016 – March 31, 2017) than ever before. Not bad for a game that's almost four years old.
New content for "Grand Theft Auto Online" is released on a nearly weekly basis, and Zelnick confirmed that Rockstar Games is currently hard at work on even more updates to the game mode:
On "GTA Online," we have said that plenty more content is coming. More announcements will be made by Rockstar Games. The title is absolutely being supported by the label.
With Red Dead Redemption 2's recent delay, this strategy will surely sell more copies of Grand Theft Auto V (and keep "Grand Theft Auto Online" players happy) for a long time.