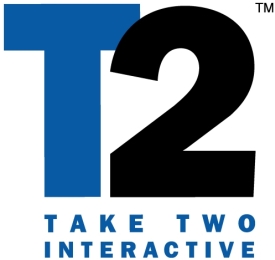 Take-Two Interactive is gearing up for a rather quiet 2017. As of right now, the publisher's release calendar only features NBA 2K18 in September and WWE 2K18 this Fall. But 2018 might be one of the "biggest" yet for the company.
We already know that Rockstar's Red Dead Redemption 2 will launch in Spring 2018, but CEO Strauss Zelnick also said during Take-Two's most recent quarterly financial report that, "A highly anticipated new title from one of 2K's biggest franchises" will be released during their next fiscal year (which runs from April 1, 2018 through March 31, 2019).
Aside from NBA 2K and WWE 2K, the most famous franchises from Take-Two's 2K Games label are BioShock, Borderlands, XCOM, and Civilization. But the latter two received new entries just last year, so it's unlikely that Take-Two is working on XCOM 3 or Civilization VII. Instead, it's much more reasonable to believe the executive is providing a very early tease for Gearbox's Borderlands 3 or the currently-unannounced (but known to be in development) BioShock 4.
Whichever game it turns out to be, Zelnick isn't concerned with hitting a release date ahead of the holiday shopping season. Especially when you're talking about a game as big as Red Dead Redemption 2:
For a title like [Red Dead Redemption 2], I don't think the launch window really matters. And obviously, Red Dead Redemption went out in May and was an extraordinarily successful title. Consumers are consuming entertainment year round. Now they don't stop in the summer months. And we believe that if you give people an extraordinary experience, they will show up for it.
Hopefully, we'll learn more about this mystery title (and Red Dead Redemption 2) soon.