"The Scientifically Proven Best Video Games of All Time" is a statistical meta-analysis of 44 "Best Video Games of All Time" lists that were published between 1995 and 2016. Catch up on how we decided to sort the games and the rest of the Top 100 in the Introduction.

You can also visit Video Game Canon to explore the complete list of "Scientifically Proven Best Video Games of All Time," as well as alternate sorting options.

And help support the completion of this project through Patreon.
"They say I can't lose. I say you can't win!"
– Mike Tyson, to Little Mac, in 1987's Mike Tyson's Punch-Out!!
"There's no one that can match me. My style is impetuous, my defense is impregnable, and I'm just ferocious. I want your heart! I want to eat his children!"
– Mike Tyson, about Lennox Lewis, in 2000
In the 13 years between those two quotes, Mike Tyson went from being the face of boxing (and Nintendo's best-selling Mike Tyson's Punch-Out!!) to becoming a punchline for late night comedians. In between, he was convicted of sexual assault in 1992 and bit off a part of Evander Holyfield's ear in 1997.
From that moment on, Tyson would fit right in with the cartoon characters that made up the undercard to his eponymous game. After his retirement from the ring, Tyson would remake himself as something of a gentle giant, constantly tending to the pigeons he kept on the roof of his apartment building. His later decision to act in absurdist comedies like The Hangover and Mike Tyson Mysteries (an animated Scooby-Doo parody where Tyson is assisted by the ghost of the Marquess of Queensberry) just cemented it.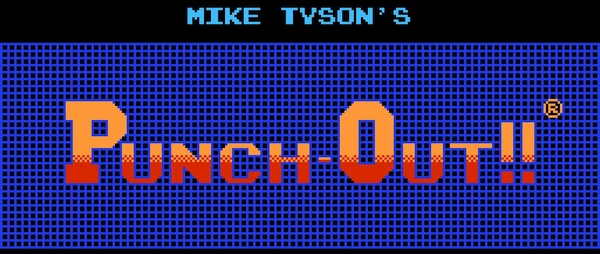 But the Mike Tyson of 1987 was cartoonish in a different way. The boxing prodigy known to the world as "Iron Mike" and "Kid Dynamite" demolished his opponents in ways that the sport hasn't seen since. His first professional fight was over in less than two minutes. His next fight lasted a mere 52 seconds, while his fourth required only 39. And in 1986, Tyson knocked out Marvis Frazier in a little over 20 seconds, though an appeal changed the official time of the bout to 30 seconds.
"The Dream Fight" in Punch-Out!! was just as brutal. Tyson deals instant-knockdown uppercuts towards the game's diminutive hero, Little Mac, for the first minute and a half of this epic boss battle. "Iron Mike" follows that up with a series of hooks that are so fast, it's hard to keep up. In the second round, a series of ferocious jabs eventually give way to a wild combination of punches that are telegraphed by rapid-fire blinking. With bleary eyes and weary thumbs, hopefully you've figured out that the best strategy for fighting the champ is to just survive to the end of the third round and hope for a favorable decision.
Before they got the chance to spar with Tyson, players had to climb the ladder and knockout a collection of wildly colorful characters to earn the right to face the champ. Names like Glass Joe and King Hippo will inspire nostalgic smiles in anyone who was young enough to enjoy Mike Tyson's Punch-Out!! when it was new, but looking back, the game's characters are also embarrassingly stereotypical. Don Flamenco is a Latin Lover with a rose in his teeth. Great Tiger is an Indian mystic who wears a turban in the ring. Von Kaiser is an angry German who threatens to "conquer" Little Mac. And Soda Popinski is a Russian giant who originally went by the moniker Vodka Drunkinski in the arcade release of Super Punch-Out!!
But these characters also gave Mike Tyson's Punch-Out!! its identity, and they remained after Nintendo replaced "Iron Mike" with a fictional stand-in known as Mr. Dream for a special re-release of the game in 1990. And they were all brought back for Punch-Out!!, a sequel released for the Wii in 2009.
Contrary to popular belief, Tyson was not replaced due to his criminal conviction, which was still several years in the future. Instead, Nintendo's contract with Tyson expired, and his rather embarrassing defeat at the hands of James "Buster" Douglas in 1990 encouraged the consolemaker to skip a planned sequel where Tyson would battle aliens in outer space. That game was eventually completed by developer Beam Software (the main character was renamed "Mark Tyler") and released as Power Punch II.
With Tyson's video game career finished, Sega swept in and got Douglas to endorse their own boxing game, James "Buster" Douglas Knockout Boxing, for the Genesis. Sega's game was released in June of 1990, right in the middle of that short window after Douglas defeated Tyson (February 1990) but before Evander Holyfield took away the title in the Fall (October 1990, to be exact).
As the Heavyweight Championship continued to change hands, game publishers lined up to offer each man his own game, in the hopes of capturing a tiny bit of what made Mike Tyson's Punch-Out!! so popular. This fraternity would welcome Holyfield with the release of Evander Holyfield's Real Deal Boxing in 1992. George Foreman, Riddick Bowe, and Muhammad Ali would also be selected to top-line a trio of boxing games during this time period. However, none had the personality of Mike Tyson's Punch-Out!!, or its bizarre cast of characters.
Outside of boxing, the strangest choice to headline a sports game had to be Lee Trevino. A well-respected golfer, Trevino lent his name to Lee Trevino's Fighting Golf, an NES game from 1988 that quickly earned a well-deserved reputation for its awfulness (and its ridiculous title). But bad reviews couldn't stop it from becoming one of the most widely-played games of the NES era. Lee Trevino's Fighting Golf was massively overproduced by its publisher, and most copies wound up in circulation at local rental outlets. After the shelves were picked over, it would often become the only game left to rent. Years later, the inclusion of the fictional (but just as terrible) Lee Carvallo's Putting Challenge in an episode of The Simpsons surely gave the gamers in the audience a laugh.
As one of the first games to be presented by a professional athlete, Mike Tyson's Punch-Out!! would pave the way for the cover athletes (and "Madden Curse" victims) regularly employed by EA Sports in Madden NFL Football. But its real claim to fame might be its larger-than-life stable of characters. Stereotypical though they may be, they're also extremely memorable, and probably helped inspire Capcom to go all out with Street Fighter II's roster a decade later.
---

The only way to play Mike Tyson's Punch-Out!! today is by finding a used copy that hasn't been TKOed by time, but the Punch-Out!! Featuring Mr. Dream re-release can be purchased on multiple platforms. Aside from the version found on the relatively rare NES Classic, Punch-Out!! is also available to download as a Virtual Console title on the Wii, Wii U, and 3DS.
---

Publisher: Nintendo
Developer: Nintendo
Release Date: October 18, 1987
Average Ranking: 70.05
Selection Percentage: 36.36% (16/44)
Scientifically Proven Score: 133.68
| | | | | | | | |
| --- | --- | --- | --- | --- | --- | --- | --- |
| Hyper (1995) | NR | Next Gen (1996) | NR | Next Gen (1999) | NR | Edge (2000) | NR |
| GI (2001) | 14 | GameSpy (2001) | NR | Edge (2003) | NR | EW/G4TV (2003) | 53 |
| GameSpot (2003) | 1* | IGN (2003) | 22 | 1UP (2004) | NR | The Age (2005) | NR |
| IGN (2005) | 57 | Yahoo! Games UK (2005) | 80 | Edge (2007) | NR | IGN (2007) | 58 |
| IGN HoF (2007) | 1* | Stuff UK (2008) | NR | Edge (2009) | NR | Empire (2009) | NR |
| GI (2009) | 16 | FHM (2010) | NR | GamesTM (2010) | NR | The Phoenix (2010) | NR |
| Gamereactor (2011) | 36 | GamesRadar (2011) | NR | Stuff UK (2011) | NR | 1UP (2012) | NR |
| G4TV (2012) | 32 | GamesRadar (2012) | NR | Time (2012) | 1* | EPN (2013) | 16 |
| GamesRadar (2013) | NR | Gaming Bolt (2013) | NR | PC & Tech Authority (2013) | 1* | GamesRadar (2014) | NR |
| Popular Mechanics (2014) | 80 | Slant Magazine (2014) | NR | Stuff UK (2014) | NR | Edge (2015) | NR |
| GamesRadar (2015) | NR | IGN (2015) | 86 | GamesMaster (2016) | NR | Time (2016) | NR |
---

BoxRec – Mike Tyson
Caoili, Eric – GameSetWatch – Mike Tyson's Intergalactic Power Punch ROM Released
Demby, Gene – NPR – 'Street Fighter II': Most Racist Nostalgic Video Game Ever? – 2014
Harris, Blake J. – Console Wars – It Books – 2014
Nintendo Power (November/December 1990) – Bulletin Board: Nintendo Classics Reissued! – 1990
Schwartz, Nick – USA Today – Mike Tyson regrets saying he wants to eat Lennox Lewis' children – 2014