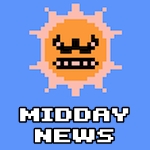 Welcome to another end-of-week update for the Xbox Games Store.
Today, Xbox One owners will get the chance to race through the streets in Slightly Mad's Project CARS 2, perform complicated combat moves in TT Games's The Lego Ninjago Movie Videogame, and explore space in MercurySteam's Raiders of the Broken Planet.
You can learn more about all of today's additions to the Xbox Games Store after the break.
---
Now Available on Xbox Games Store – 9/22/17 [Major Nelson]
Project CARS 2
Project CARS 2 delivers the soul of motor racing in the world's most beautiful, authentic, and technically-advanced racing game. Features 180+ licensed cars from iconic manufacturers, largest track roster on console, dynamic surface & weather physics, full 24-hour cycle featuring real-time atmospheric conditions and seasonal ambience, state-of-the art physics model, all-new Online Championships mode and more.

The Lego Ninjago Movie Video Game
Find your inner ninja with the all-new Lego Ninjago Movie Video Game! Pre-order now and play as your favorite ninjas, Lloyd, Jay, Kai, Cole, Zane, Nya and Master Wu to defend their home island of Ninjago from the evil Lord Garmadon and his Shark Army. Master the art of Ninjagility by wall-running, high-jumping and battling the foes of Ninjago to rank up and upgrade the ninja's combat skills. Only in the Lego Ninjago Movie Video Game will you experience the film across eight action packed locations each with its own unique Challenge Dojo. And with the Battle Maps, play against friends and family in competitions for up to four players!

Raiders of the Broken Planet
Raiders of the Broken Planet is a novel 4v1 adventure where you experience both sides of the story: Team up with other Raiders, or change sides and foil their missions, fighting as an Antagonist with the enemy at your side. Download and play this FREE prologue to Raiders of the Broken Planet: Featuring two challenging missions that you can play 4v1 or solo. Choose Harec or four other Raiders and help them rescue the legendary Lycus Dion from the claws of the Hades Division, or switch sides and play as an Antagonist. (Xbox Play Anywhere)

Samurai Shodown II
Samurai Shodown II is a fighting game released by SNK in 1994. The legendary weapon-wielding fighting game returns stronger / sharper than ever! Four newcomers join the battle for a total of 15 combatants ready to step on the stage of grand battles. With the new Rage System and Weapon Breaking Attacks, epic and intense battles are waiting for you!

The Coma: Recut
Return to the dark corridors of Sehwa High in this remastered version of the cult Korean horror classic. You are Youngho, a hapless Korean student who finds himself trapped in the nightmarish halls of his high school. After drifting asleep during his final exam he awakes in the school at night. The only problem is…he's not alone. Relentlessly pursued by a psychotic killer, he must now muster the courage to solve the mystery of why he is here and how to escape.

Revolve
Revolve is a physics based Action/Puzzle Platformer. You play as Reevo, drone on wheels who is trying to escape a dystopian world. You can use speed boosts, brake, jump or switch gravity. But you don't control Reevo directly! Each of these four actions requires energy. Reevo's energy refills automatically, but slowly, so it's important to time your actions and see how he reacts in the world. It's basic physics: you trigger the action & Reevo reacts in the world…

Ink
Ink is a fast-paced platformer about using colorful paint to uncover your surroundings. Ink has a similar feel to hardcore platformers like Super Meat Boy. The object of each level is to defeat all of the enemies in the room (if any) and reach the goal. However, the terrain is invisible to the player. The player can discover terrain by physically bumping into it, or by performing a double jump. The double jump sprays paint bullets out of the player and increases the player's awareness of their surroundings. If the player happens to bump into spikes or falls to their death, paint will also shoot out from the player's last position. The room isn't wiped clean after death so that the player has an easier time navigating after multiple attempts!

Caveman Warriors
Jump back in time and free your inner caveman. Smash heads in this cooperative platformer game. Play solo or team up with up to four players. Inspired by games like New Super Mario, Joe & Mac, Metal Slug, Castle Crashers and Trine. Choose one of the playable characters, but don't worry! You can change your character at anytime in the game and play with them all!

SEUM: Speedrunners From Hell
SEUM: Speedrunners from Hell is the world's only competitive heavy metal first-person platformer. Slice every last millisecond as you race and blast your way through deadly arenas. Teleport, jump, fly, bounce and drop in a hundred merciless and fast paced maps for the ultimate prize: Your soul! Like a bastard child of Quake 3 and Super Meat Boy, SEUM: Speedrunners from Hell is truly hardcore and focuses on speed and fast reaction. Race and jump over platforms and bounce pads and shoot fireballs to reach an exit portal in the minimal amount of time. Reverse time and gravity. Compete with all players for the top time in the online leaderboards. Only the toughest players will receive the Uber Skull medals!

Bloody Zombies
Bloody Zombies is a co-op brawler designed to be played both online and offline. Created for 1-4 players, fight the undead plague across the ruins of London using refined Free-Form Combat, taking down a terrifying variety of mutated zombies.