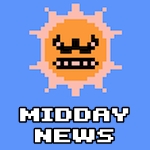 Two of this year's biggest fighting games are all set to receive updates in the coming weeks and months.
You can get a glimpse at The Atom in Injustice 2 and Black Panther and Sigma in Marvel Vs Capcom: Infinite after the break.
---
Injustice 2 – Introducing Atom! [YouTube]
NetherRealm Studios is gearing up to release Hellboy as the fourth, and final, character in Injustice 2's Fighter Pack 2. But the developer plans to follow it up with a third set of expansion characters sometime after that, and yesterday they gave us our first look at one of the characters set to be included in Fighter Pack 3… the size-shifting Atom:
Physics prodigy Ryan Choi took on the mantle of the Atom when his mentor — and original Atom — Ray Palmer mysteriously disappeared. Now armed with quantum shrinking technology, Ryan will use the subatomic power of the quantum bio-belt to seek out his lost friend and further the fight for justice.
---
Black Panther and Sigma Gameplay Trailer for Marvel vs. Capcom: Infinite [Capcom-Unity]
Capcom will add Black Panther and Sigma (along with the Monster Hunter) to Marvel Vs Capcom: Infinite on October 17. Today, the publisher unveiled the first gameplay trailer featuring the two characters, which will be available to download as part of the game's 2017 Character Pass. If you'd prefer to obtain characters individually, they can also be purchased for $7.99 apiece on the PC, PS4, and Xbox One.
Black Panther, Sigma, and Monster Hunter will all be playable at the New York Comic Con, which will take over the Javits Center beginning tomorrow:
Sharpen your claws and upgrade your circuits! The gameplay trailer for Black Panther and Sigma has arrived for Marvel vs. Capcom: Infinite! Both characters join the fight with Monster Hunter on October 17 along with each of their premium costumes. All three will also be playable at New York Comic Con 2017!