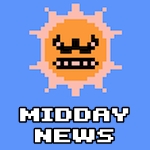 It was a bad day for game developers today as EA announced the closure of Visceral Games (and an indefinite delay for their Star Wars game). But the publishing powerhouse also teamed up with Sony to produce two Star Wars: Battlefront II bundles for the PS4.
You can read more about both stories after the break.
---
An Update on the Visceral Star Wars Project [Electronic Arts]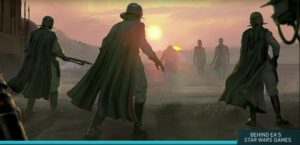 Electronic Arts has announced that Visceral Games will soon be closing its doors. The development studio became well-known after their work on the Dead Space series, but they were most recently working on an action-adventure game set in the Star Wars universe. EA's Executive Vice President, Patrick Soderlund, confirmed the game is still in development, but it'll miss its expected early 2019 launch date. It'll also shift away from its current "story-based" form to a "broader experience":
Our Visceral studio has been developing an action-adventure title set in the Star Wars universe. In its current form, it was shaping up to be a story-based, linear adventure game. Throughout the development process, we have been testing the game concept with players, listening to the feedback about what and how they want to play, and closely tracking fundamental shifts in the marketplace. It has become clear that to deliver an experience that players will want to come back to and enjoy for a long time to come, we needed to pivot the design. We will maintain the stunning visuals, authenticity in the Star Wars universe, and focus on bringing a Star Wars story to life. Importantly, we are shifting the game to be a broader experience that allows for more variety and player agency, leaning into the capabilities of our Frostbite engine and reimagining central elements of the game to give players a Star Wars adventure of greater depth and breadth to explore.
EA Vancouver, with assistance from other teams within the EA Worldwide Studios system, will complete development on Visceral's Star Wars game.
---
Introducing Two Star Wars Battlefront II PlayStation 4 Bundles [PlayStation Blog]
Sony will team up with Electronic Arts to produce a pair of Star Wars: Battlefront II-themed PS4 Bundles next month:
First off, we're launching a Limited Edition Star Wars Battlefront II PS4 Pro bundle that includes a customized PS4 Pro system, matching DualShock 4 wireless controller, and a physical copy of Star Wars Battlefront II Deluxe Edition. The special PS4 Pro – a first of its kind for North America – has a mirror finish and is decorated with the iconic Galactic Empire and Resistance emblems, as well as the emblem for the Inferno Squad, an elite Imperial task force featured in the single player campaign of the game.

[…]

We're also introducing a Star Wars Battlefront II PS4 bundle that includes a Jet Black 1TB HDD standard PS4, DualShock 4 wireless controller and a physical copy of Star Wars Battlefront II Standard Edition.
Star Wars: Battlefront II's Limited Edition PS4 Pro Bundle will be available on November 14 for $449.99, while the Standard Edition Bundle will be available on November 17 for $299.99.