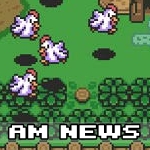 Some forgotten favorites are coming back this Fall courtesy of Square Enix and Abstraction Games. Square Enix will remaster Star Ocean: The Last Hope for the PC and PS4, while Abstraction Games is resurrecting Shadowgate, The Uninvited, and Deja Vu in a new compilation.
You can learn more about both re-releases after the break.
---
Embark on an Interstellar Adventure in Star Ocean: The Last Hope [Press Release]
Square Enix has announced plans to re-release Star Ocean: The Last Hope for the PC and PS4 on November 28. Originally released for the PS3 and Xbox 360, Star Ocean: The Last Hope is the first game in the franchise's timeline, and will be remastered in 4K resolution for the first time:
Developed in partnership with tri-Ace, Star Ocean: The Last Hope takes place at the beginning of the Star Ocean series timeline and is a full HD remaster with added 4K support* and PC keyboard, mouse and controller support. The game takes players on an epic journey across the universe in an immersive, intergalactic story of survival where humanity must turn to the stars in search of a new home. Featuring strategic real-time combat, the remastered title also keeps the original deep Item Creation System and Private Action system that explores character relationships and subplots for a richer and more rewarding story, and exhilarating Blindside battle system, which fuses evasion and offense.
---
8-Bit Adventure Anthology (Volume One) – Retro Horror / Thriller Adventures Come Home Just In Time For Halloween [Press Release]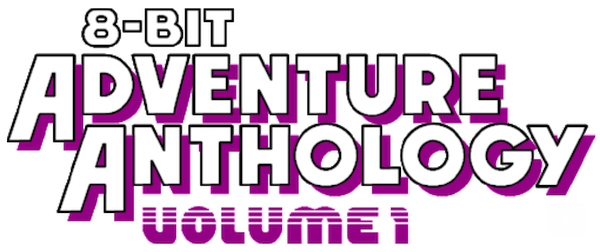 In moments of wistful nostalgia, I sometimes think back to a trio of point-and-click adventure games… Shadowgate, The Uninvited, and Deja Vu… that made their mark on the NES era in a big way. All three games will return later this month in all their 8-bit glory thanks to Dutch developer Abstraction Games and their upcoming compilation,
8-Bit Adventure Anthology: Volume 1.
8-Bit Adventure Anthology: Volume 1 is set to launch for the PC, PS4, and Xbox One on October 31, and it'll include faithful recreations of Shadowgate, The Uninvited, and Deja Vu…
Shadowgate: The wind whistles through the silent halls as you step through the stone threshold. You've just entered Shadowgate, a once shining castle, now an evil, dark moldering ruin. Swallow your fear and take up your torch. You are the 'Seed of Prophecy' and in your hands lies the fate of the world itself.
The Uninvited: The last thing you remember was a figure appearing in the middle of the road and the sound of your sister's screams over the screeching tires. When you come to, you discover two horrifying things: your sister is missing and the mansion that now looms before you seems to be calling your name…
Deja Vu: It's 1942 and you wake up in a seedy bathroom with no idea how you got here or, for that matter, who you are. You grab a .38 hanging on the door, stumble up the stairs and find some stiff slumped over a desk with three bullet holes in him. You check your gun. Three bullets are missing. This is gonna be a bad day.