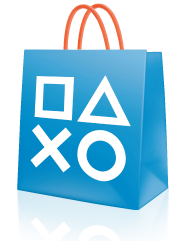 PlayStation fans will get the chance to explore cyberspace and outer space in this week's PlayStation Store update.
Bandai Namco will release Digimon Story: Cyber Sleuth – Hacker's Memory this Friday, January 19th, for the PS4. The RPG is a spinoff/sequel to Digimon Story: Cyber Sleuth, and players will be able to capture nearly 400 Digimon creatures.
And Kerbal Space Program: Enhanced Edition is now available from Squad for the PS4. The Enhanced Edition includes three new control schemes, an updated user interface, and a number of other updates and enhancements. Current owners of Kerbal Space Program will be able to download the Enhanced Edition as a free update.
You can learn more about all of this week's additions to the PlayStation Store after the break.
---
The Drop: New PlayStation Games for 1/16/2018 [PlayStation Blog]

Albert & Otto
PS4 — Digital
In this first installment, "The Adventure Begins," the player is thrown headfirst into a haunting world set in 1939 Germany in search of a mysterious girl with bunny ears. Clues as to who she is and what happened to her are scattered throughout the game in the form of drawings left in post boxes and shards that the player must piece together.

Beholder: Complete Edition
PS4 — Digital
You're a government-installed landlord in a totalitarian state. Your job is to spy on tenants, peep into their lives, eavesdrop on their conversations, and profile everyone to ensure laws are beyond obeyed and the state is kept happy. Anyone caught plotting against the state's ever-changing laws must be reported. But will you?

Digimon Story: Cyber Sleuth – Hacker's Memory

Digimon Story: Cyber Sleuth – Hacker's Memory
PS4 — Digital, Retail (Out 1/19)
Get ready to dive back into the digital world in Digimon Story: Cyber Sleuth – Hacker's Memory. Set in the near future, the line between the real and digital worlds is blurred and logging into cyberspace is a part of everyday life.

InnerSpace
PS4 — Digital
In the final days of the Inverse, you must help the Archaeologist recover the last remaining memories before they are lost forever. Fly through ancient skies and abandoned oceans to discover the lost history of this fading realm, where entire civilizations have died, yet their gods still wander.

Kerbal Space Program: Enhanced Edition
PS4 — Digital
In Kerbal Space Program, take charge of the space program for the alien race known as the Kerbals. You have access to an array of parts to assemble fully-functional spacecraft that flies (or doesn't) based on realistic aerodynamic and orbital physics.

Kingdom: New Lands
PS4 — Digital
Tales spread of far off isles with mysteries waiting to be discovered. Rulers will need all the strength of their subjects to sail away and find new kingdoms in these New Lands.

Portal of Evil: Stolen Runes
PS4 — Digital
The gates to another world will open soon! You can stop the impending disaster, but to do so at all costs to return the stolen stamps!

Rento Fortune
PS4 — Digital (Out 1/19)
Rento Fortune is an online dice board game. To win in Rento, you have to bankrupt the other players.

StarDrone
PS VR — Digital (Out 1/17)
StarDrone is a high-kinetic action puzzle with a mix of arcade, pinball, breakout, physics, and collect-the-objects.

Vesta
PS4 — Digital (Out 1/19)
Vesta is a witty 6-year-old girl who lives in a desolate underground maze — the ruins of a once-bright city inhabited by humans and perfect machines. Although this world can be lonely, she is kept company by her friend BOT. It advises her and encourages her to do the tasks she is assigned, although it knows much more than it lets on.