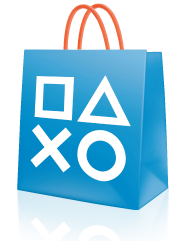 One of the greatest action RPGs of the 90s will be reborn on the PlayStation Store this week.
Square Enix hasn't always given the Mana series its due (the third game in the franchise was never even released in the US), but the publisher is ready to launch a 3D remake of Secret of Mana for the PS4 and Vita this week. Featuring upgraded graphics and a new translation, Secret of Mana has never looked like this before. Also available for the PS4 this week is Fe, a wordless platformer developed by Zoink and published by Electronic Arts.
Several larger releases will also be available to download for the PS4 through the PlayStation Store this week including Dynasty Warriors 9, the latest action extravaganza from Koei Tecmo, and Kingdom Come: Deliverance, a medieval RPG from Warhorse Studios.
You can learn more about the rest of this week's additions to the PlayStation Store after the break.
---
The Drop: New PlayStation Games for 2/13/2018 [PlayStation Blog]

Crossing Souls
PS4 — Digital
It's 1986 in California. A group of friends discover a mysterious pink stone that allows them to travel between two realms. This gang will live the summer of their lives in an adventure that will get them involved in a government conspiracy.

CubeWorks
PS VR — Digital
Welcome to CubeWorks, a VR game designed to challenge the player's spatial manipulation and problem solving abilities as they advance through various stages in a top-secret laboratory.

Drunkn Bar Fight
PS VR — Digital
Drunkn Bar Fight is a simple, immersive, silly, rowdy party game. Take turns throwing bottles, darts, chairs, tip jars or anything else you can get your hands on at opponents.

Dynasty Warriors 9
PS4 — Digital, Retail
Experience the thrill of one versus thousands in an all new open world setting. Ancient China is depicted on a single, vast, open-world map. Also, while maintaining the series' intuitive controls, we have included a new Musou Action system where you can experience the thrill of "one versus thousands" like never before.

The Fall Part 2: Unbound
PS4 — Digital
You are an AI that has broken free of your shackles. Now, a human "User" from across the global network has attacked and infected you with an [ERROR: REDACTED]. Make a new rule: Save Yourself. Hunt them. End them. Do anything. Use anyone. Become Unbound.

Fe
PS4 — Digital (Out 2/16)
Fe is a new type of platform adventure where the story is up to you to discover, without handholding, told wordlessly through the discoveries you make during gameplay.

Guilt Battle Arena
PS4 — Digital (Out 2/14)
In this frantic 2D couch combat game, you have one bullet to fire at your opponents. After firing your gun, you must "rebound" your bullet before firing again.

Kingdom Come: Deliverance
PS4 — Digital, Retail
You're Henry, the son of a blacksmith. Thrust into a raging civil war, you watch helplessly as invaders storm your village and slaughter your friends and family. Narrowly escaping the brutal attack, you grab your sword to fight back. Avenge the death of your parents and help repel the invading forces!

Knockout League
PS VR — Digital
Welcome to the Knockout League, an arcade style boxing game built from the ground up for VR.

The Longest Five Minutes
PS Vita — Digital
In The Longest Five Minutes, you play as the Hero Flash Back as he and his friends battle the evil Demon King.

Mahjong Carnival
PS4 — Digital
The most beautiful places of the world will spin you around in the melodies of carnivals and leave you with impressions of visiting famous festivals! Complete 120 unbelievably entertaining levels and spend more than 8 hours traveling around the most amazing places of our world.

Monster Energy Supercross
PS4 — Digital, Retail
Live the adrenaline and the excitement of the 2017 Monster Energy Supercross Championship. Race on the official tracks, Daytona included, with the official riders from 250SX and 450SX to experience one of the most spectacular and entertaining racing competition ever!

Pinstripe
PS4 — Digital
Explore six hauntingly beautiful levels of Hell, using your slingshot to fight your way through bizarre beasts and interesting puzzles.

Pop-Up Pilgrims
PS VR — Digital
Put on your PS VR headset and use the simple controls to guide the pilgrims around each beautifully drawn stage.

Schacht
PS4 — Digital
Schacht is a fast-paced 3D platformer set in a Sci-Fi interstellar battle zone. In the highly competitive gameplay you have to run against yourself, your friends, and against strangers from all over the world.

Secret of Mana
PS4, PS Vita – Digital, Retail (Out 2/15)
Originally released in 1993, Secret of Mana is by far the most popular title in the Mana series. Now it's finally getting a long-awaited, full 3D remake.

Slice, Dice & Rice
PS4 — Digital (Out 2/14)
One clean hit kills! Slice, Dice & Rice is a fighting game with no health bars. It revolves around the idea of finding an opening in your opponent's defense and ending the round with a single, clean hit.

Sprint Vector
PS VR — Digital
Sprint Vector is the ultimate competitive VR game: a multiplayer adrenaline platformer that merges the physical thrill of athletic competition with the unhinged energy of a crazy game show.

True Fear: Forsaken Souls
PS4 — Digital
True Fear: Forsaken Souls combines the best of the psychological thriller with intuitive gameplay mechanics for a mind-bending mystery escape game.