All Articles:
All Zombies Must Die!

The final addition to the Xbox Live Arcade this year is All Zombies Must Die!, a twin-stick shooter from Square Enix and Doublesix that looks remarkably similar to the genre classic Zombies Ate My Neighbors.
For 800 Microsoft Points ($10), you can find out how similar they are for yourself. Square Enix is practically daring you:
Go on! Do it! Spend those points! Hurry up!: time is of the essence. Someone has to take care of all those zombies and who better to do that than a gifted gamer like yourself! Think – in a short while – you could be blasting your way through ranks of brain-hungry monsters, making bizarre weapons and completing crazy quests. All that could be yours if you just buy the game! Remember, All Zombies Must Die! We need you!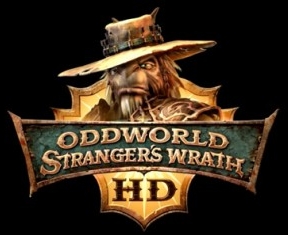 Sony has pushed out the last PlayStation Store update of 2011 and it's full of HD remake goodness.
Getting a high definition gloss of paint for the first time is Oddworld: Stranger's Wrath HD. The odd first person shooter will be joined by HD versions of the first three games in the Tom Clancy's Splinter Cell series (Splinter Cell HD, Splinter Cell: Pandora Tomorrow HD, and Splinter Cell: Chaos Theory HD), which will be released separately on the PSN for the first time.
Also available this week is All Zombies Must Die!, a twin stick shooter for the zombie-killer (that loves Zombies Ate My Neighbors) in all of us; Carnival Island, a Move-ing experience where players will "toss, roll, throw, spin, and slam" their way to victory in various carnival games; and MotorStorm Apocalypse, an off-road racer that takes place in a city beset by earthquakes!
More information on all of these titles can be found at the PlayStation.Blog.